TIMENEYE + AZURE AD
S
implify Team Management with
Timeneye
and Azure AD Integration
Sync teams and users seamlessly for enhanced security and improved efficiency.
Designed for Microsoft 365

25% of time saved on admin tasks

No credit card required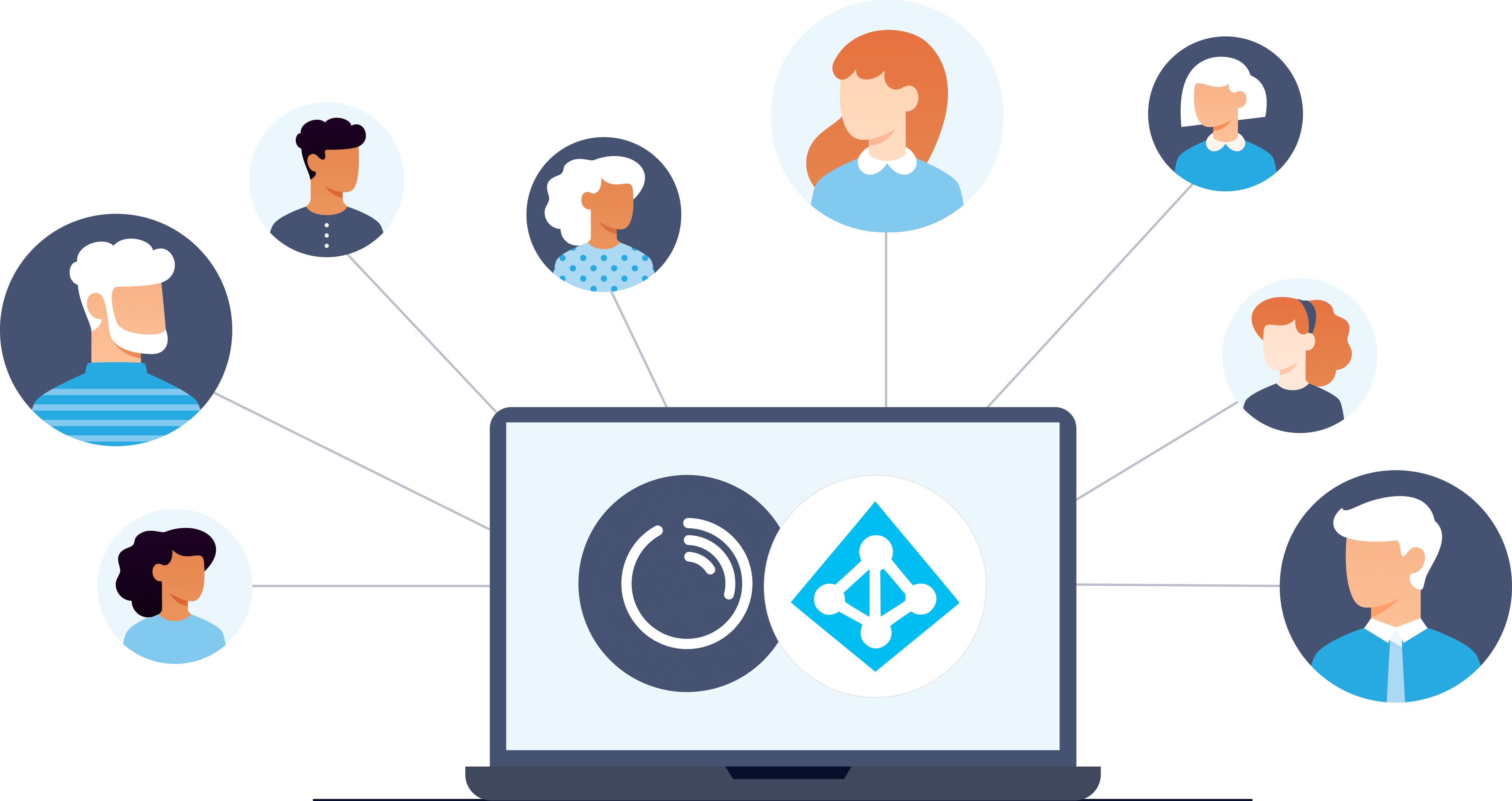 Synchronize your teams and users effortlessly with the power of Microsoft Azure
In today's digital landscape, safeguarding cyber security is of utmost importance, especially when it comes to protecting valuable company data from unauthorized access. Timeneye's timesheets go beyond mere work records: they reflect how your business effectively allocates resources to generate revenue. It might also contain other sensitive information such as employees' hourly rate, client's names, and billing references. Consequently, it is vital to securely onboard individuals with the appropriate permission level.
How does it work?
By integrating with Azure AD, access to Timeneye will be automatically granted for teams that share the same email domain. This enables them to immediately start using Timeneye workspaces without any delays. Additionally, any changes in membership will be automatically reflected in Timeneye, reducing the reliance on IT and expediting the onboarding process for large teams.
On the other hand, if you are a marketing agency or a software company that often relies on part-time contractors or consultants, it is paramount to ensure a secure onboarding process for these individuals through a unified system like Microsoft Azure.
With the powerful integration of Azure AD and Timeneye, user permissions are automatically updated in real-time. When a work agreement with temporary contractors concludes, and they are removed from your approved Azure teams, their ability to request login access to Timeneye is immediately revoked.
INSIGHTS
Turn insights into actions
Timeneye's integration with Power BI allows you to effortlessly transform your time tracking data into powerful visualizations and detailed analysis.
Gain a deeper understanding of how your team spends their time and identify areas for improvement. With Timeneye and Power BI, you can make data-driven decisions to optimize productivity and drive better results.
What are the advantages of syncing users through Azure AD?
Smoother user experience:

Dealing with multiple usernames and passwords for different business applications can be confusing and time-consuming. With SSO,

employees

only need to sign in to

Timeneye

once with

their

Microsoft

credentials to access

their workspace

, making the user experience more seamless.
Streamlined IT tasks:

Juggling user rights for multiple applications from different vendors and platforms can put a strain on IT and administrative teams. But with Azure AD's centralized user account management, controlling access and user rights at scale becomes a breeze. IT managers or administrators can effortlessly add or remove user access to Timeneye for entire departments, in a few clicks.
Improved security:

Reducing login to one set of credentials enhances enterprise security. When employees have to use separate passwords for each app, they usually don't. In fact, most people tend to use the same or similar passwords on multiple accounts. Thus, if a hacker gets access through one poorly secured website, they are likely to be able to access other corporate systems. Azure AD

helps mitigate risks across applications, whether the team is working remotely or in a hybrid mode.




Increased productivity:

Let's face it, remembering multiple usernames and passwords can be a real buzzkill for productivity. And who has the time for extra authentication steps? With Microsoft Azure, all those barriers are gone. Your employees can easily access Timeneye from anywhere, without any hassle. This seamless experience promotes user adoption and will result in more consistent timesheets.
Time Tracking Designed for Microsoft 365
Take your productivity to new heights with Timeneye's seamless integration with Microsoft 365. Our innovative time tracking solution is specifically tailored to enhance your experience within the Microsoft ecosystem.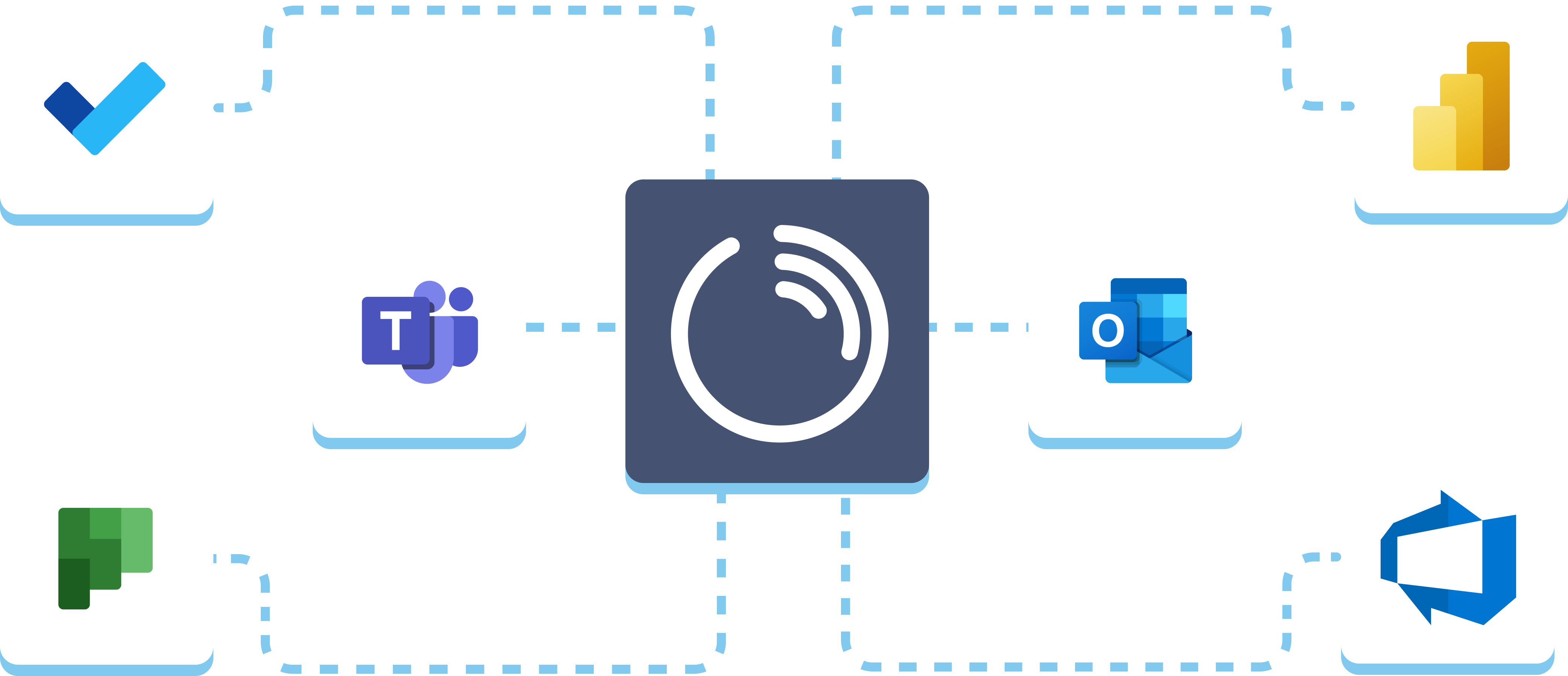 TRUSTED BY 800+ COMPANIES IN 50 COUNTRIES, SINCE 2013
What our customers say
"I spent a couple of months researching and testing different software solutions for simple time tracking with automatic calendar events capturing for our team in Europe, and Timeneye turned out to be the best solution we tested. It's simple; it is not filled with hundreds of useless settings and has exactly what you need very quickly.."

"My daily workflow relies on tracking time spent on tasks registered in third-party services (moved from Trello to Wunderlist, and to then Todoist when Wunderlist was killed by MS). Timeneye provides a very convenient integration with all of these services, and it allows clicking a single button to start/stop time for a particular task."
Your time is priceless, take better care of it
Start managing your time in Timeneye with a 30-day trial.