Simple and intelligent time tracking for
Project Managers
Projects and team, on the same page
PRODUCTIVITY
Reports & productivity insights
A wide selection of visual reports keeps projects running smoothly and your team supported.
Schedule reports and cut your work by half!
See who's overworked and under-utilized at a glance with effort reporting.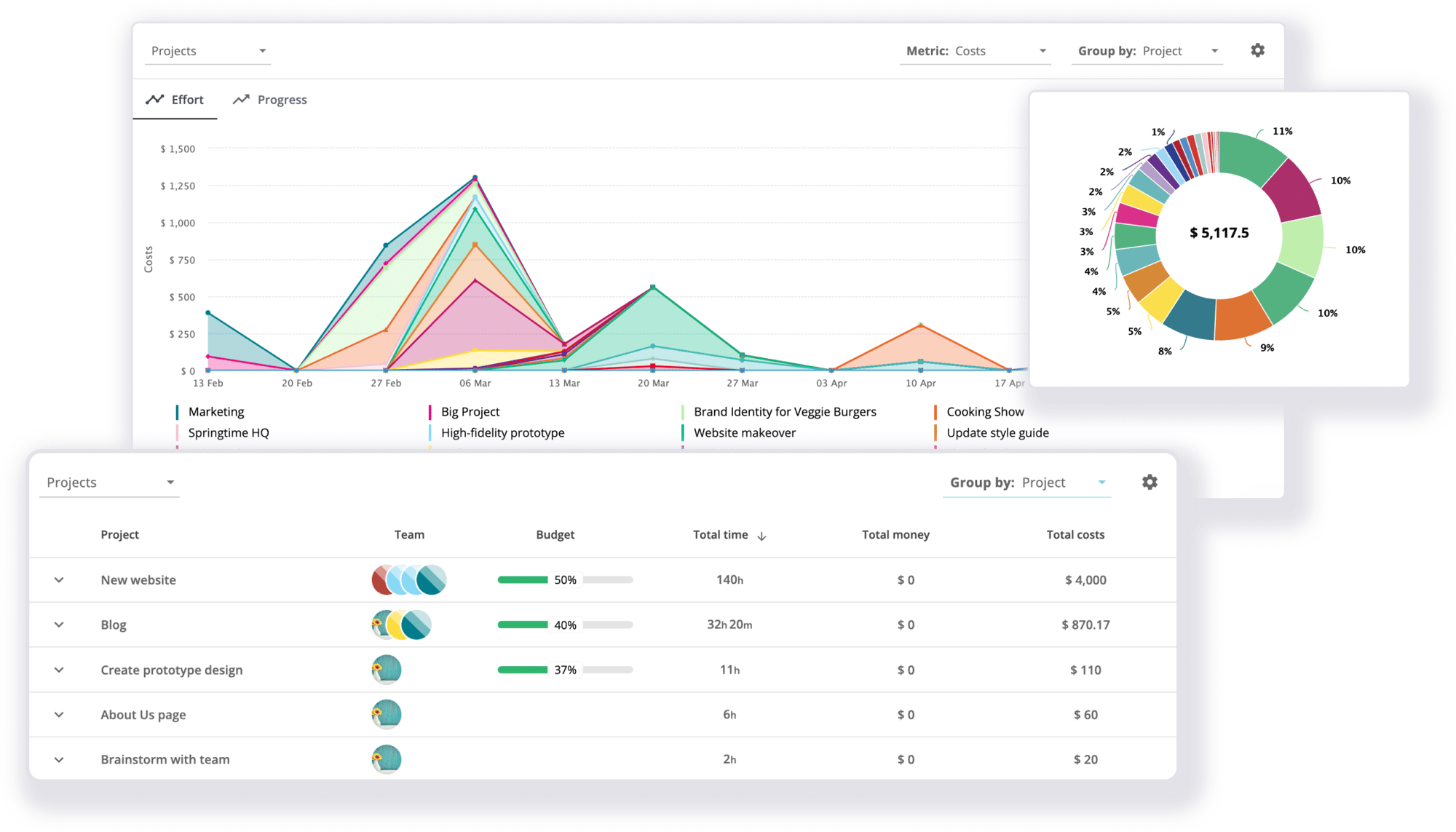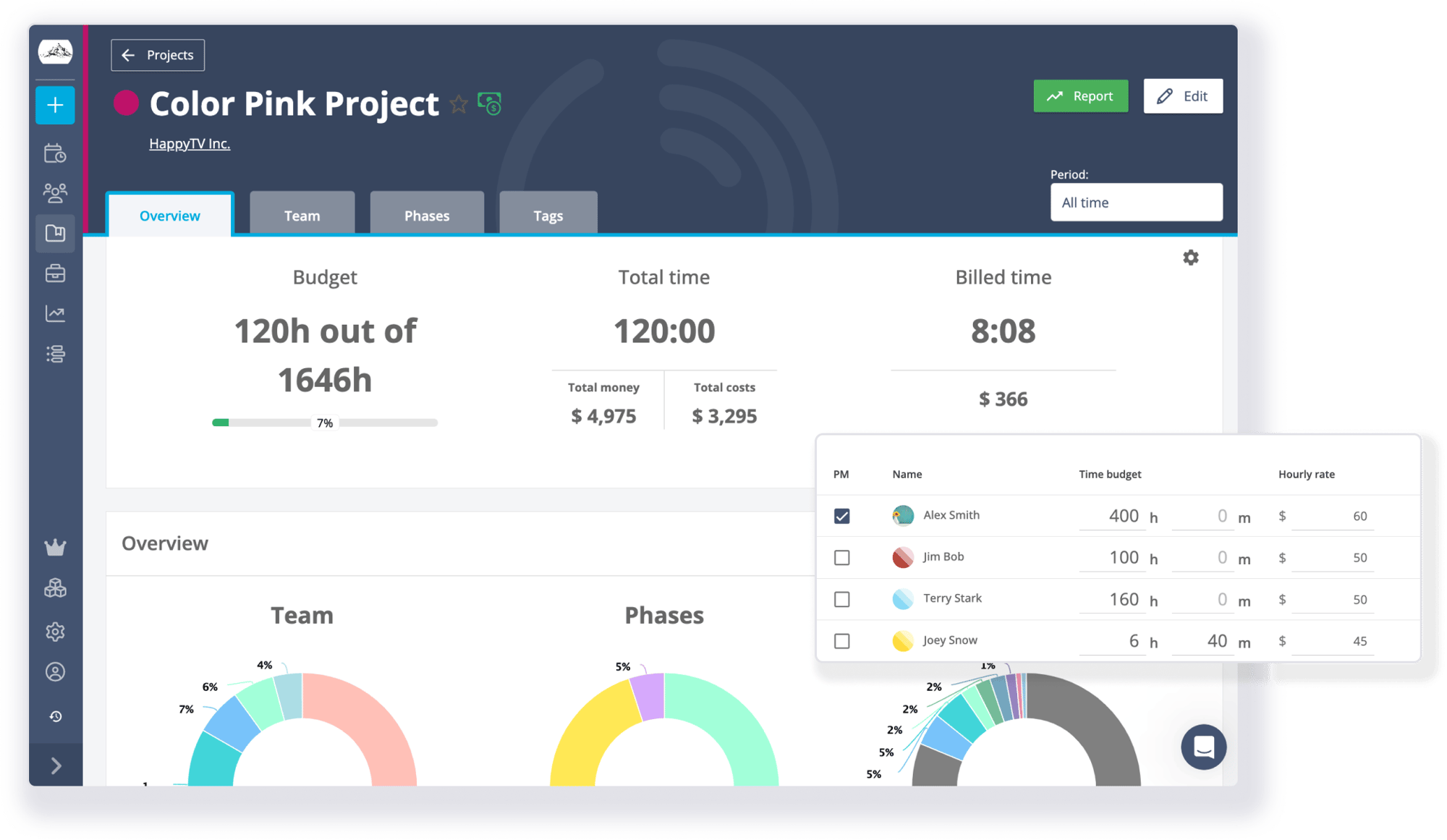 EFFICACY
Deliver on time
Keep track of project progress: no more missed deadlines or delays.
Always know how many projects your team is working on: spot overworked or underutilized resources easily.
Manage project budgets and profitability in one handy status view, and use detailed reports to show clients proof of work
TEAM MANAGEMENT
A tool that your team will actually use
Easy and intuitive interface. Sync it with the main project management tools (Asana, Basecamp, Microsoft Planner, Jira, and more).
Get a real-time detailed overview of your team's total effort for every active project.
Set a weekly email recap, check the team status view, or set up automated reports.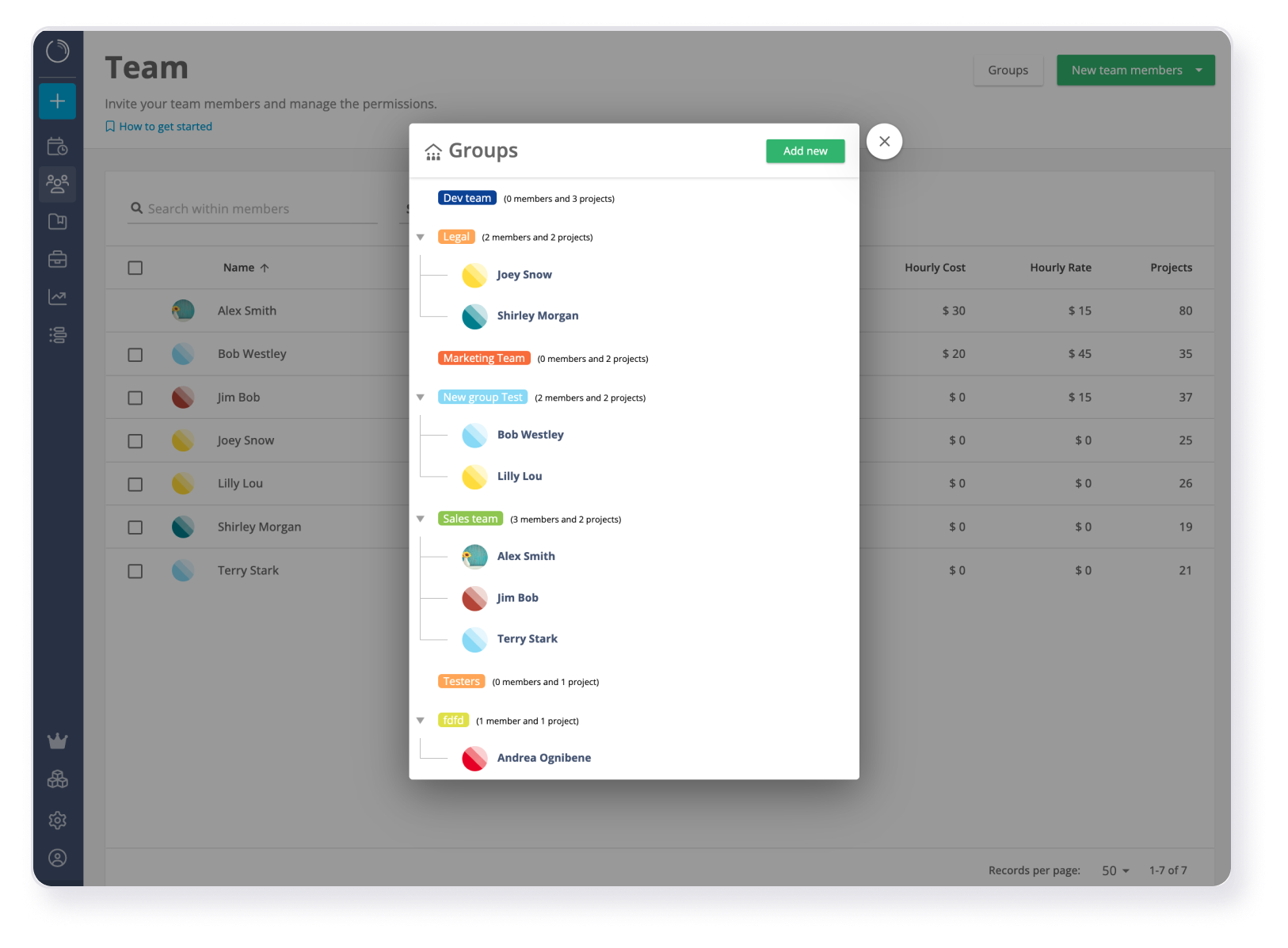 Timeneye can be customized for any team size or industry
ALL PLATFORMS
It works wherever you work
100% online & No installation required
Teams scattered all around the world can track time and keep productive with Timeneye. Managers can see the bigger picture whenever they need to.
iOS | Chrome Extension | Android | Firefox Extension | Edge extension
All the data is saved and accessible on the Cloud so everybody can track time regardless his/her location.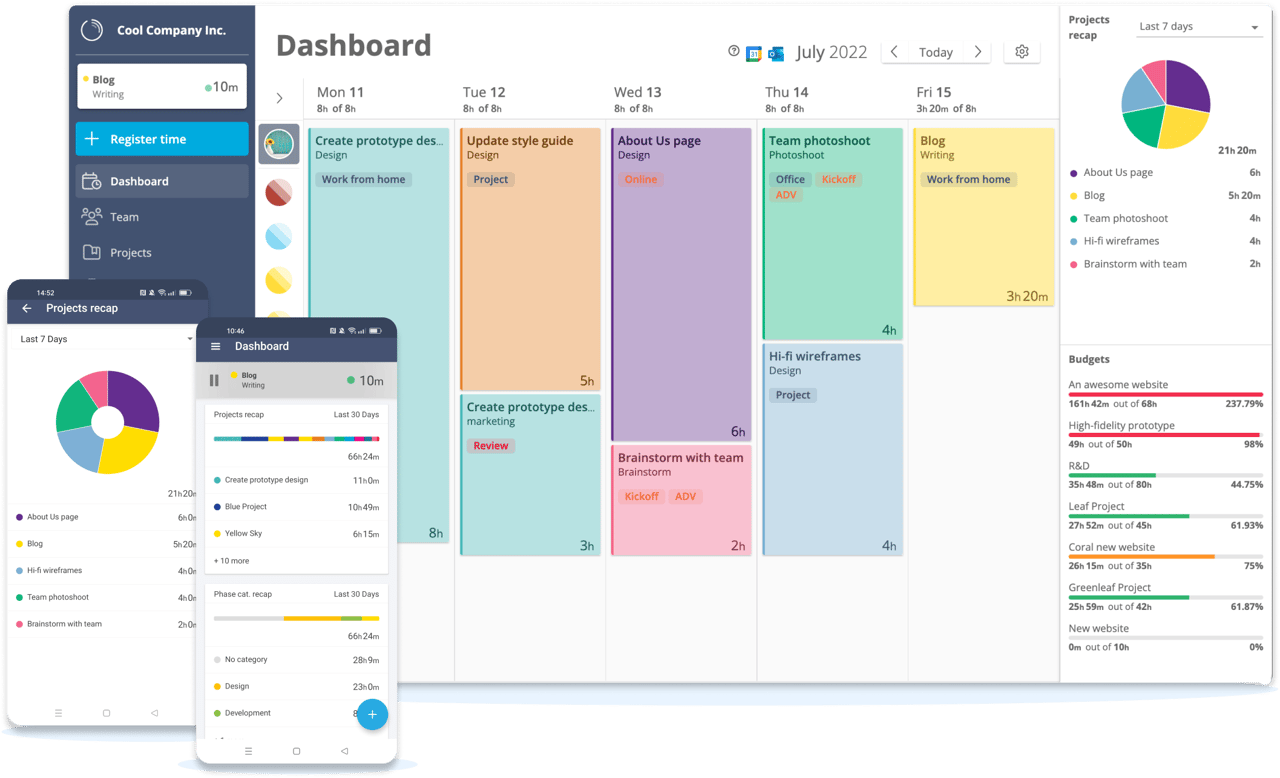 CUSTOMIZABLE REPORTS
Turn time into insights
Save time by starting your report with a template that meets your needs.
Then, you can build your report using our customizable widgets to display the most relevant data.
You can choose between three types of layouts: table, pie chart, and area chart.
LEARN MORE
INTEGRATIONS
Seamlessly integrated with your favorite tools
Timeneye connects with your favorite tools thanks to its native integrations and the Timeneye Browser extensions.
LEARN MORE
TRUSTED BY 800+ COMPANIES IN 50 COUNTRIES, SINCE 2013
What our customers say
"I spent a couple of months researching and testing different software solutions for simple time tracking with automatic calendar events capturing for our team in Europe, and Timeneye turned out to be the best solution we tested. It's simple; it is not filled with hundreds of useless settings and has exactly what you need very quickly.."

"My daily workflow relies on tracking time spent on tasks registered in third-party services (moved from Trello to Wunderlist, and to then Todoist when Wunderlist was killed by MS). Timeneye provides a very convenient integration with all of these services, and it allows clicking a single button to start/stop time for a particular task."
Your time is priceless, take better care of it
Start managing your time in Timeneye with a 30-day trial.