Everything you need to improve your time management
Smart Time Tracking, Project and Team Management, Powerful Reporting and much, much more!
TIME TRACKING
Effortless Time Tracking
We have made time tracking easy and fast so you won't have to worry about endless spreadsheets to fill.
Click on a simple button and track the time spent on different projects.
Every working hour tracked is immediately registered and saved in the system. See your time organized in a beautiful dashboard!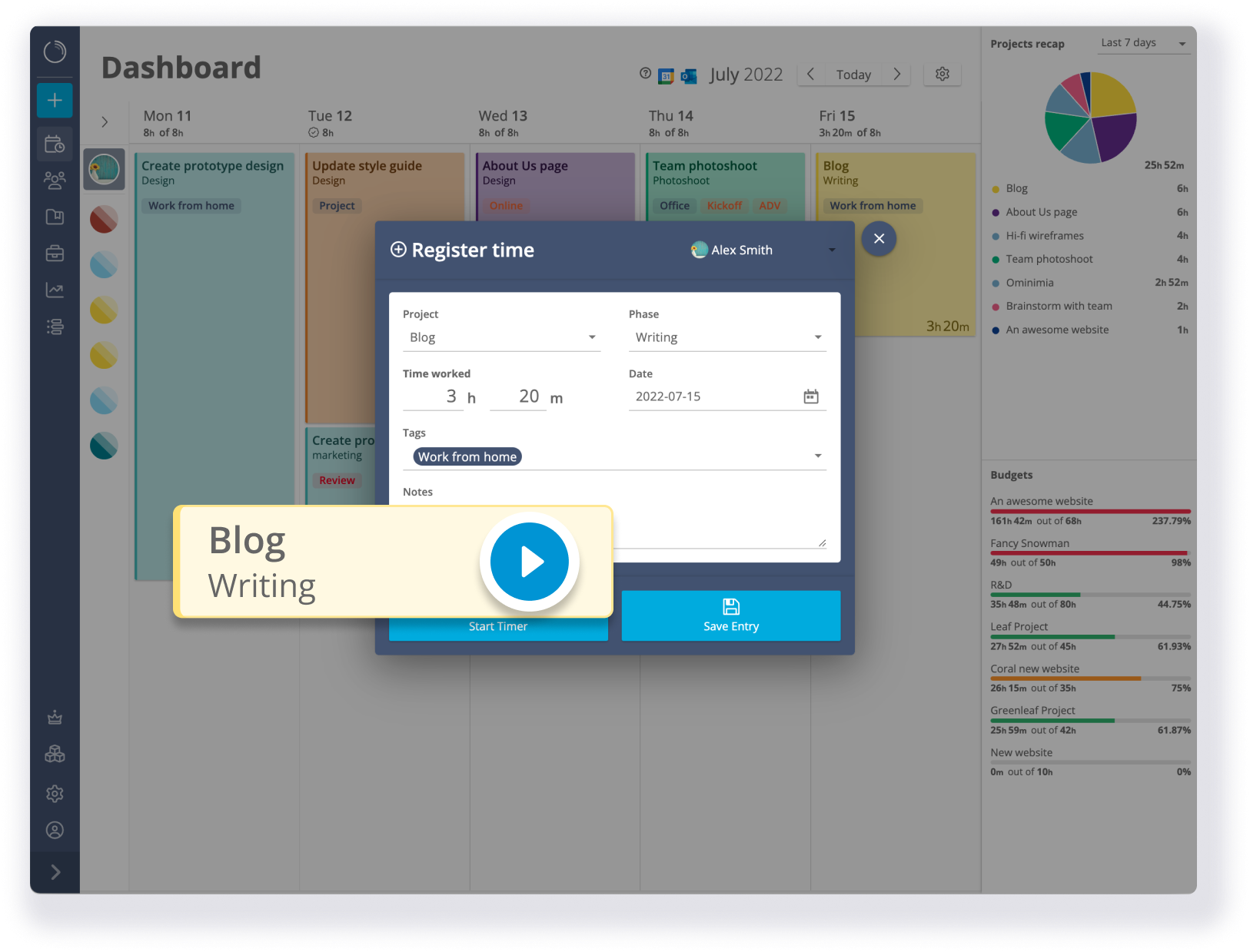 PROJECT MANAGEMENT
Manage your Projects
It is hard to deliver a project successfully without keeping track of its status.
Timeneye helps you monitor projects, stay within budget, and visualize your daily effort.
Moving time entries across projects is easy thanks to the management possibilities inside Timeneye.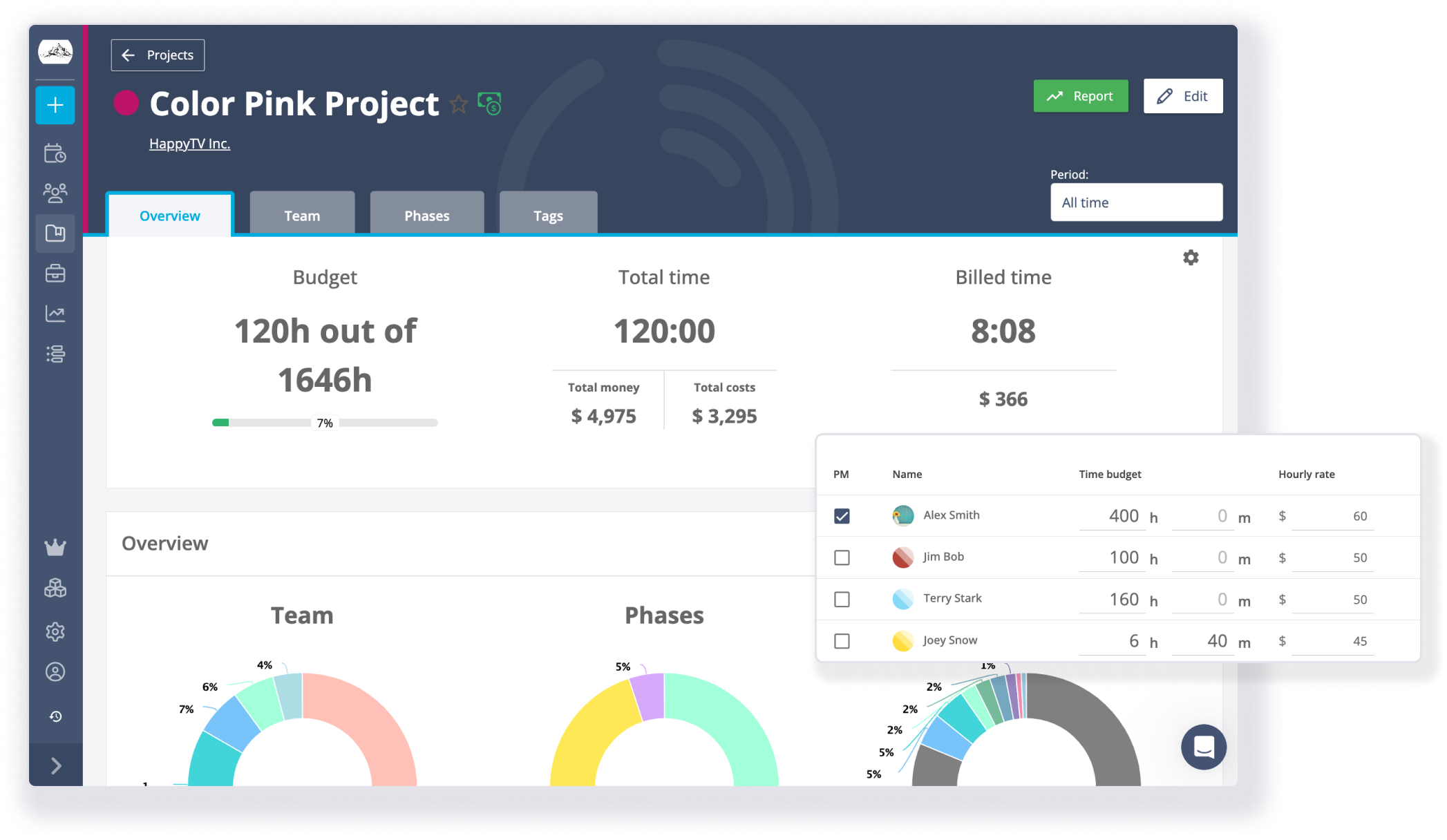 TEAM MANAGEMENT
Time tracking your team will actually use
Timeneye helps teams improve their productivity levels while not distracting them from work. Only on-time and accurate timesheets.

Managers can keep easily track of how much time their team spends on different tasks and projects.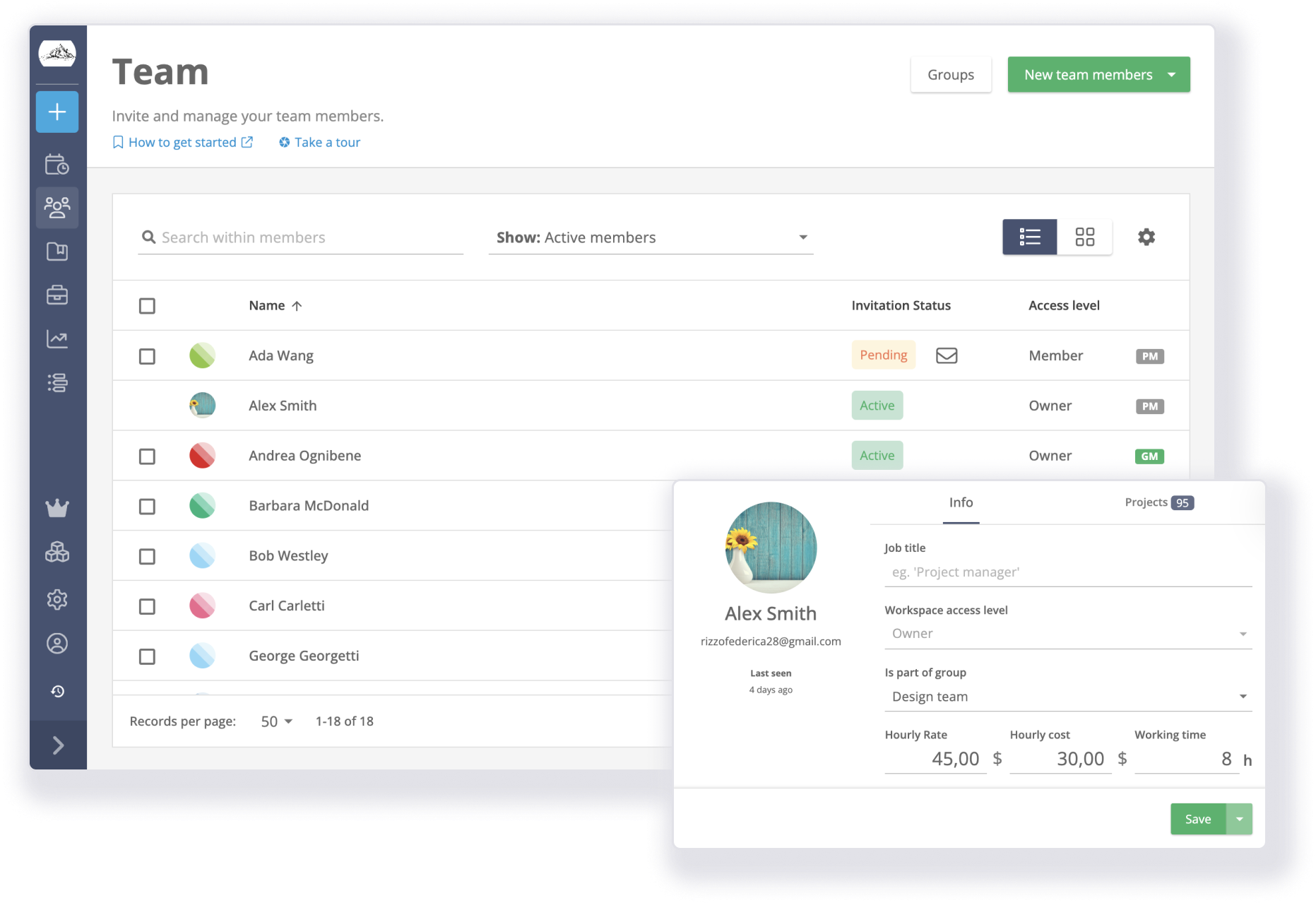 CLIENT MANAGEMENT
Time tracking your team will actually use
Project delivered = happy client!
Timeneye gives you the tools you need in order to be the most effective partner for your client – and make sure you get paid for your worth.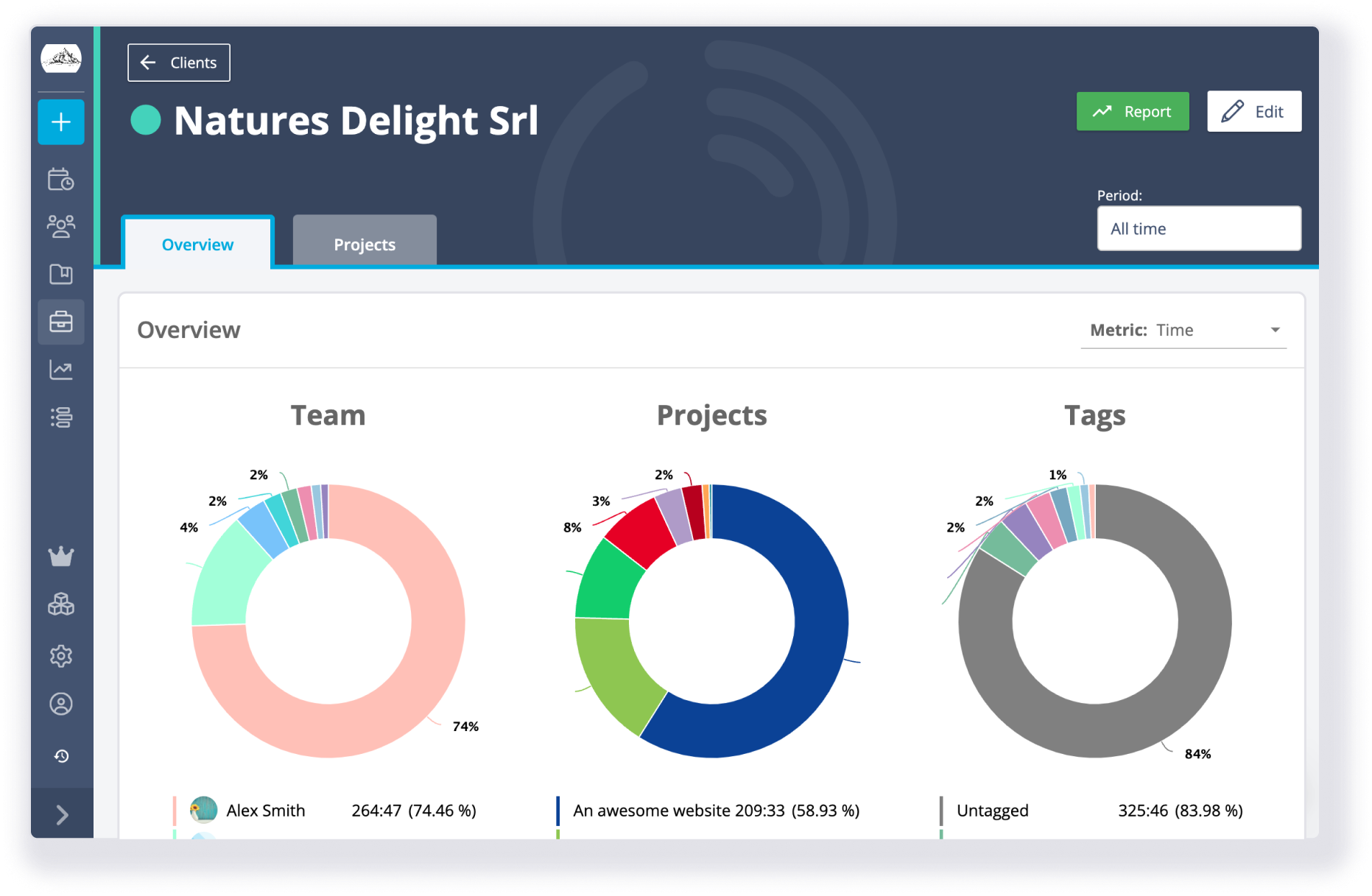 REPORTS AND INSIGHTS
Turn data into actionable insights
Timeneye turns data into insights with its powerful reporting features.
See recaps of the time tracked by project and task, as well as detailed breakdowns. Create meaningful reports, and share them with stakeholders and clients.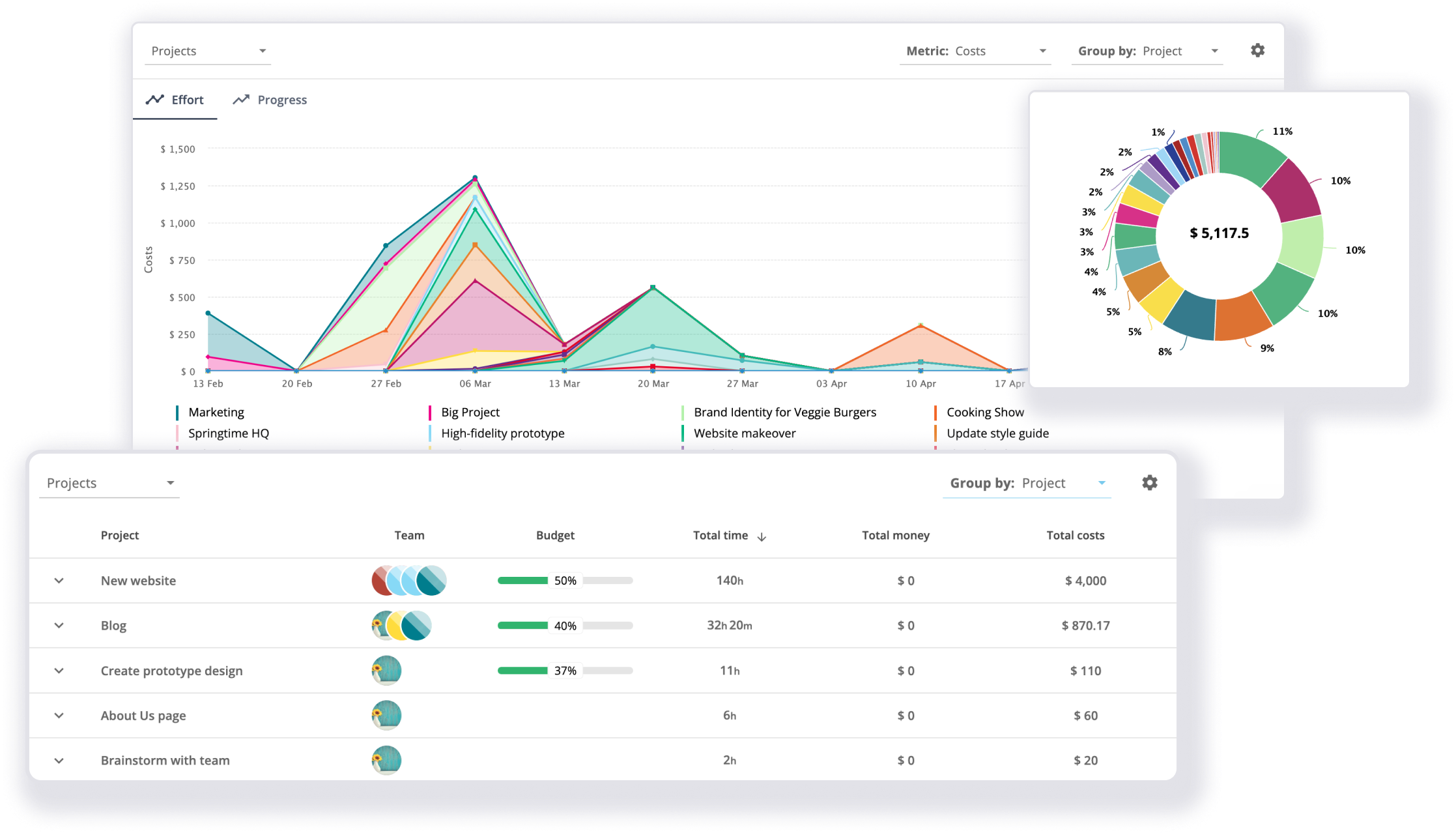 BILLING
Keep an eye on your billable time
Those working on hourly assignments know how complicated it is to properly track billable work.
Timeneye makes it super easy by showing you exactly how much you have earned on each project, and how much it is due.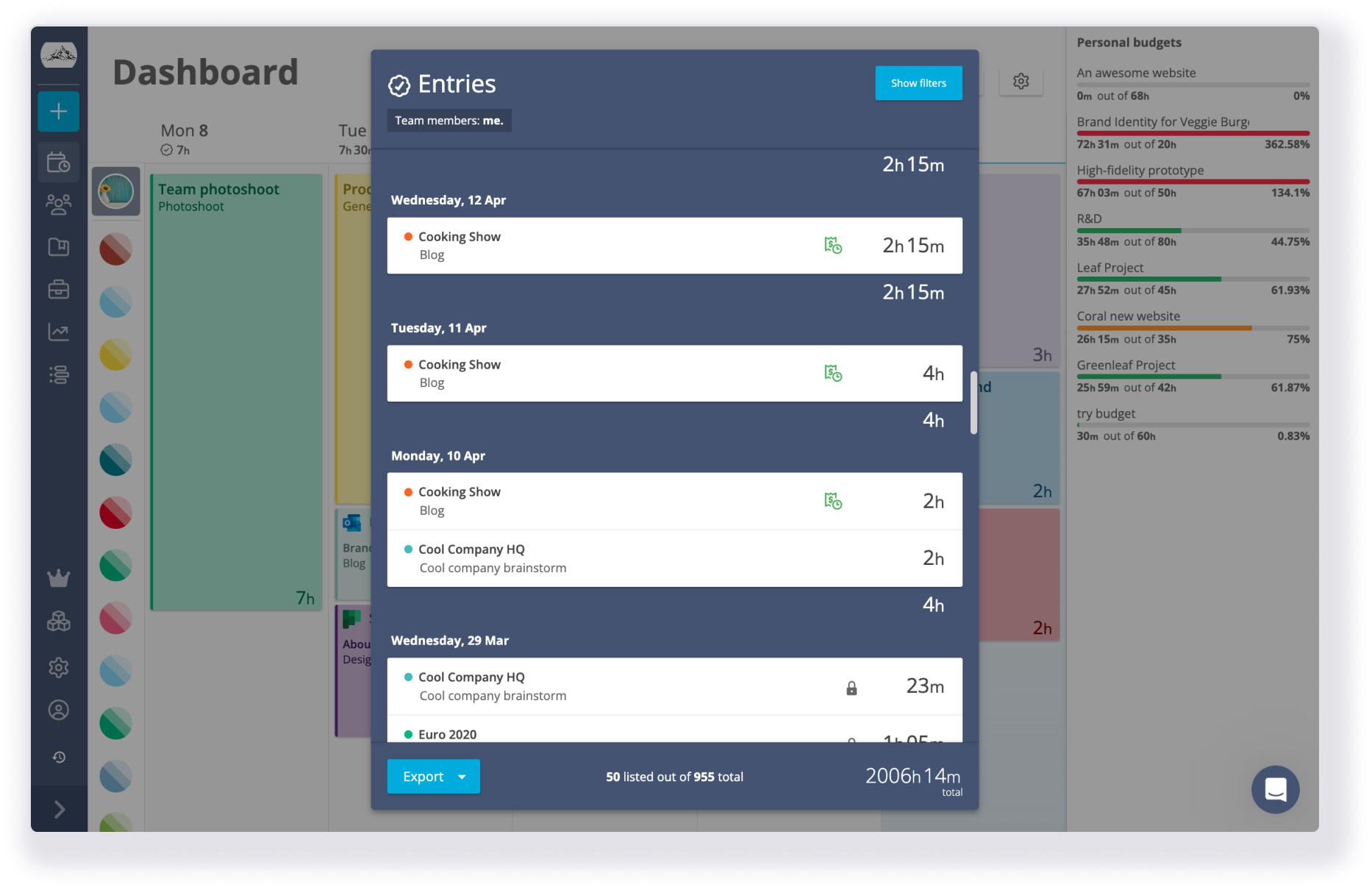 TRUSTED BY 800+ COMPANIES IN 50 COUNTRIES, SINCE 2013
What our customers say
"I spent a couple of months researching and testing different software solutions for simple time tracking with automatic calendar events capturing for our team in Europe, and Timeneye turned out to be the best solution we tested. It's simple; it is not filled with hundreds of useless settings and has exactly what you need very quickly.."

"My daily workflow relies on tracking time spent on tasks registered in third-party services (moved from Trello to Wunderlist, and to then Todoist when Wunderlist was killed by MS). Timeneye provides a very convenient integration with all of these services, and it allows clicking a single button to start/stop time for a particular task."
Your time is priceless, take better care of it
Start managing your time in Timeneye with a 30-day trial.