Microsoft Time Tracking
NEW! Time Tracking For Microsoft To Do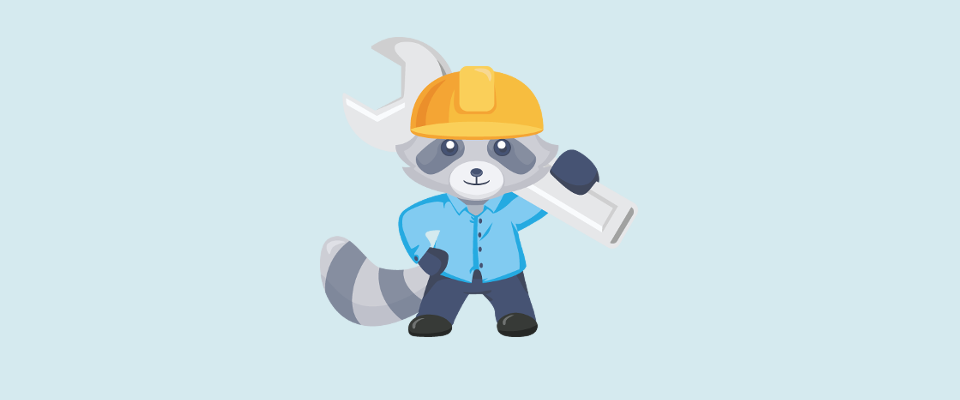 We have a brand new addition to the list of the Timeneye Browser Widget integrations.
Here's how to add time tracking to Microsoft To Do.
Download and install the Timeneye Browser Widget for Chrome and Firefox. Start tracking time in Microsoft To Do!
Timeneye integration with Microsoft To Do
Many people use to-do lists in their work as well as their daily life.
With Wunderlist being discontinued (RIP Wunderlist), Microsoft To Do has taken its place among the most used productivity tools.
Employees are often required to submit their timesheets for productivity and payroll purposes. More often than not, filling timesheets is tedious work and distracts us from the real work.
This is why we've developed a way for users to track their time in one single click, without having to switch multiple tabs, directly inside Microsoft To Do.
To track time inside Microsoft To Do, you'll need the Timeneye Widget installed on your Browser.
As such, this integration will work only while using Microsoft To Do on the web app.
How to track time for an activity in Microsoft To Do
Once you've installed the Timeneye Widget, make sure to log in with your credentials.
Now, log into your Microsoft To Do account.
Create your first task. Then click on the task to expand it.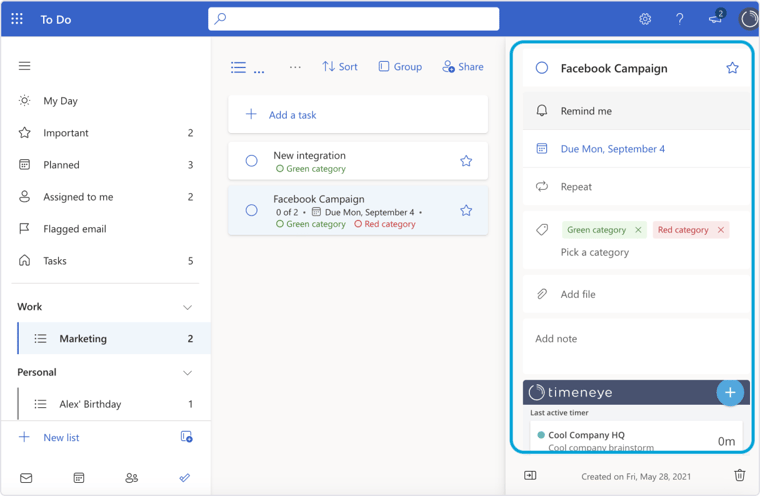 As you can see, the Widget adds a little Timeneye panel from which you can track time.
Click on the light blue button to open the Register time window. From there, select a project and a phase. Then you can either enter the time spent and save your time entry, or start a timer.
Another useful feature in the integration is that the panel also sums up all the timers/time entries you have for that To Do.
It makes it easier to understand how much time you've been spending on that task, especially if you've been working on it across multiple days.
In the Timeneye dashboard, the time entries created with the integration will show the Microsoft To Do icon and task name.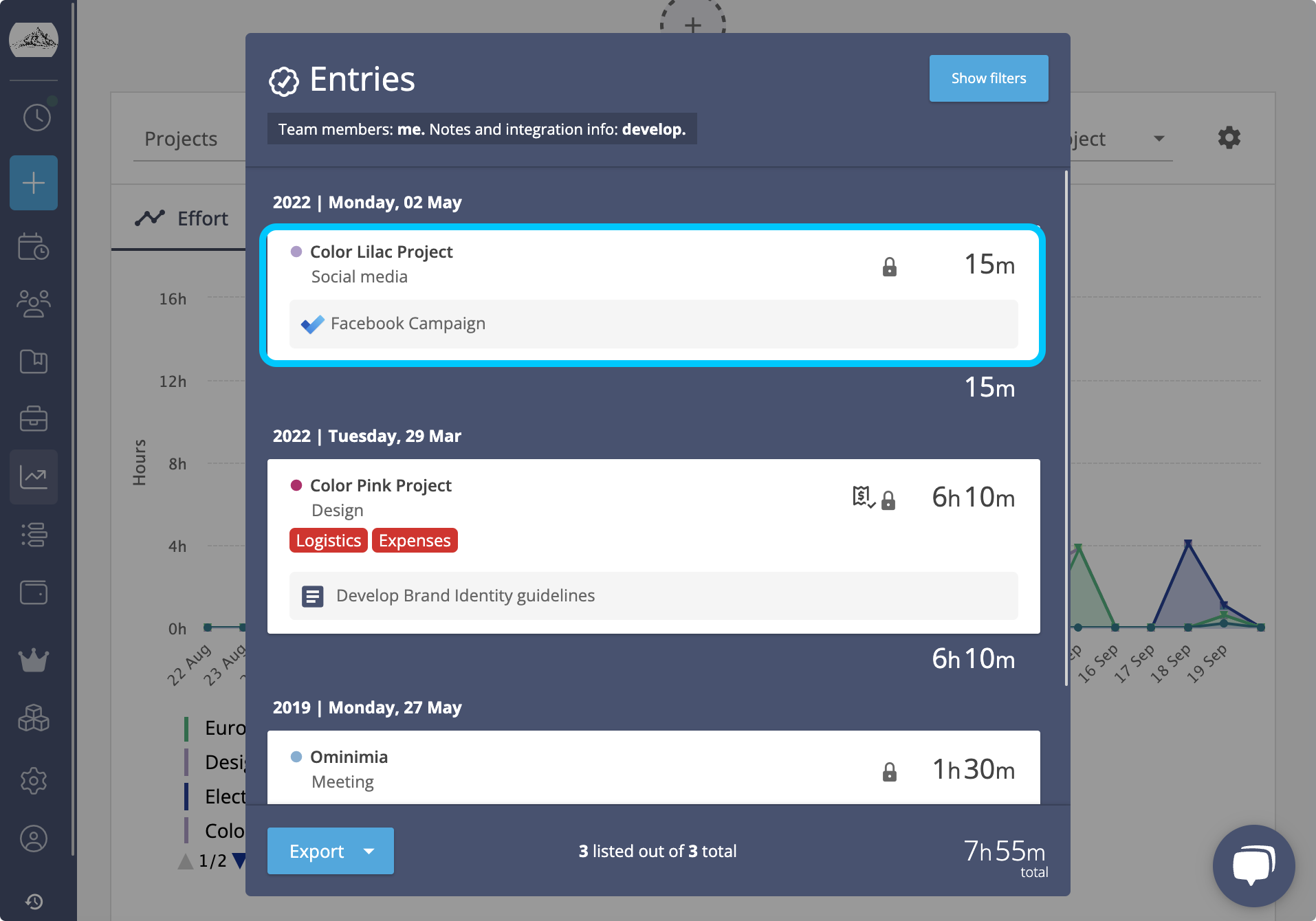 The Timeneye Widget only adds the small panel to track time, so make sure to add your Microsoft To Do projects in Timeneye, so you can select them when tracking time. You can do it manually from the Projects section, or the Register time panel.
You can pair this integration with the Timeneye apps for Microsoft Teams and Microsoft Planner.
Tracking time for your Microsoft To Do has never been easier.
Try this integration today and be productive like never before!
TAKE ME THERE