Our Tags just got a makeover! (and other cool Features)
We've been working hard here at Timeneye! After our latest updates, with the launch of the new Expenses and Task management features, today you'll find that the Tags look a bit different as well.
Read this post to catch up with the new Tags functionalities!
See it in action: try the new and improved Tag features today
In Timeneye, Tags play a crucial role in ensuring accurate time tracking, allowing you to stay on top of your productivity, and also bringing order and organization to the time entries.
We have been working on some enhancements, and a few key functionalities that our users requested for a long time:
A dedicated section for Tag lists and Tags in the workspace;
The possibility to Archive and Unarchive tag lists;
Tag templates;
A new feature: associating tag lists to a specific project.
Meet the new Tags section
Owners and admins can manage and create tags from the section Management>Tags.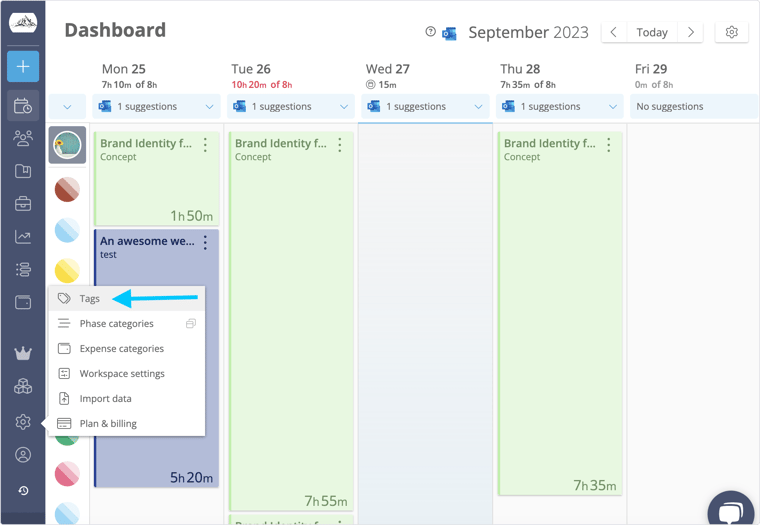 There, you can create Tag lists, and add tags to the lists. Tag lists help you organize and keep your tags in order (especially if you use a lot of tags).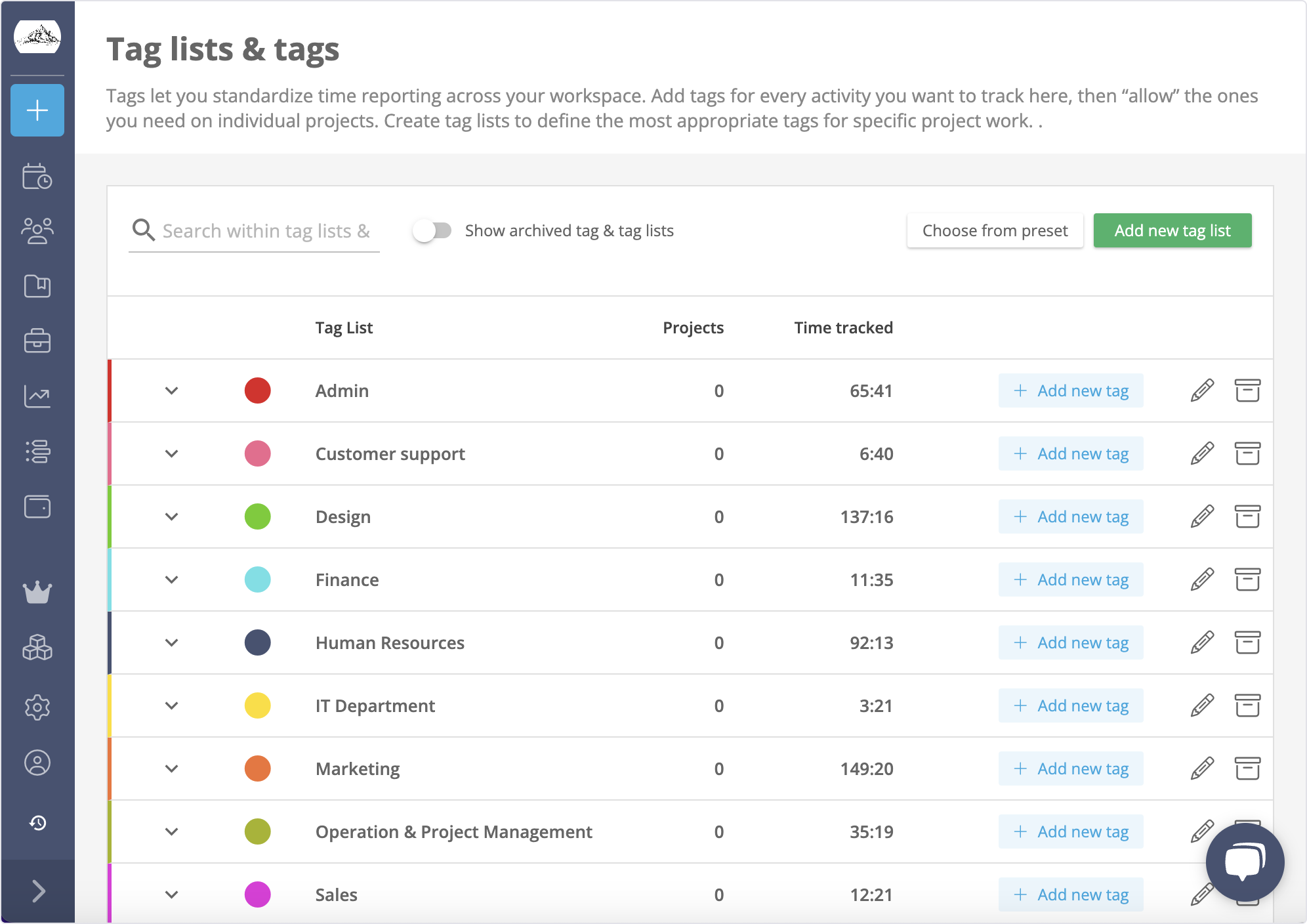 If you need to add a new tag to a list, simply click the Add tag button. Set a name for your tag and save.
In the same section, you can also archive, unarchive, and eventually delete tags and tag lists.
If you're not sure which tags to create, give our templates a try! They can provide guidance and suggestions to help you get started.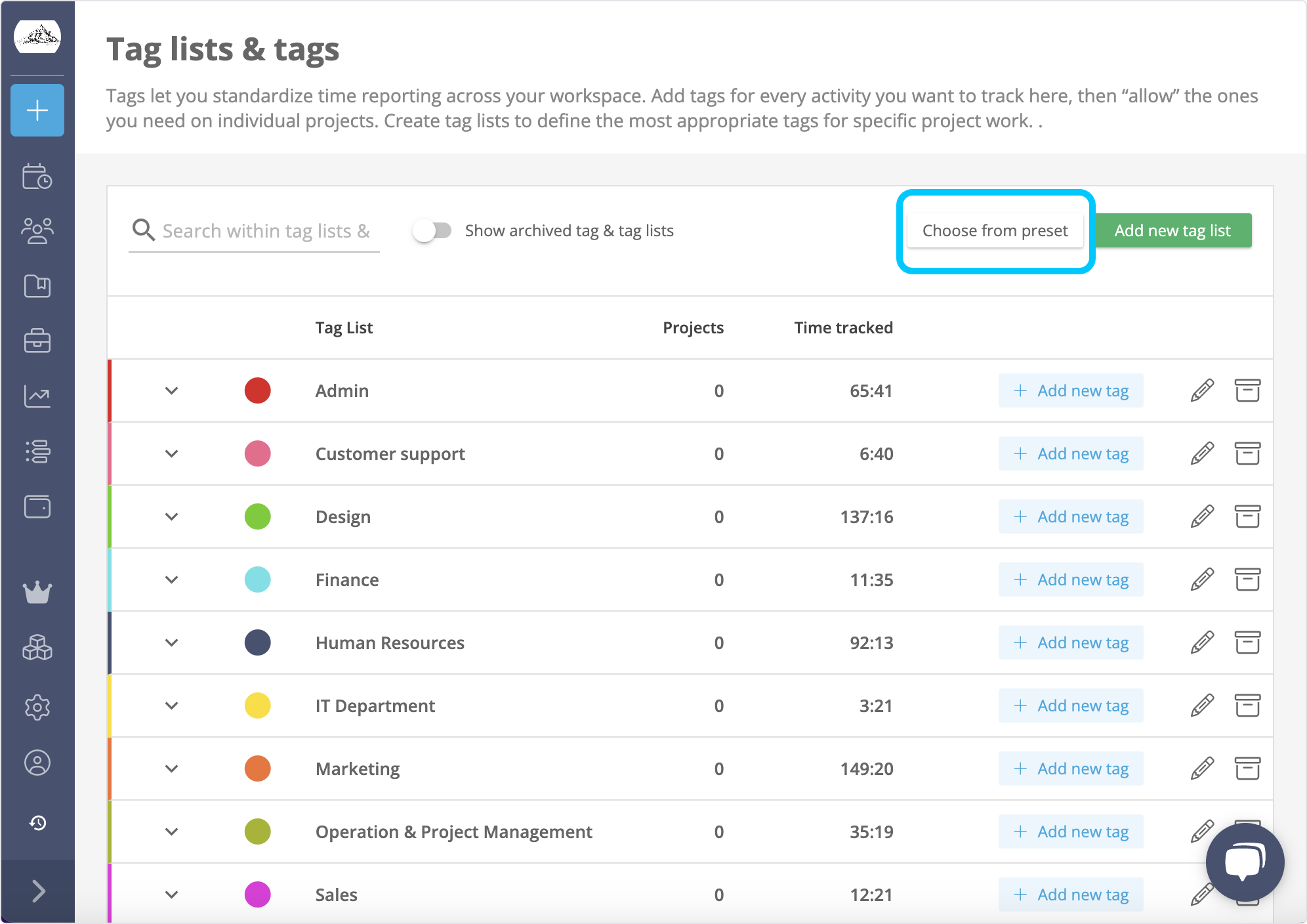 Assigning Tags to time entries
You can assign one or more tags to a time entry. We have improved the tag selection in the Register time dialog, to make it easier for users to pick and search for tags: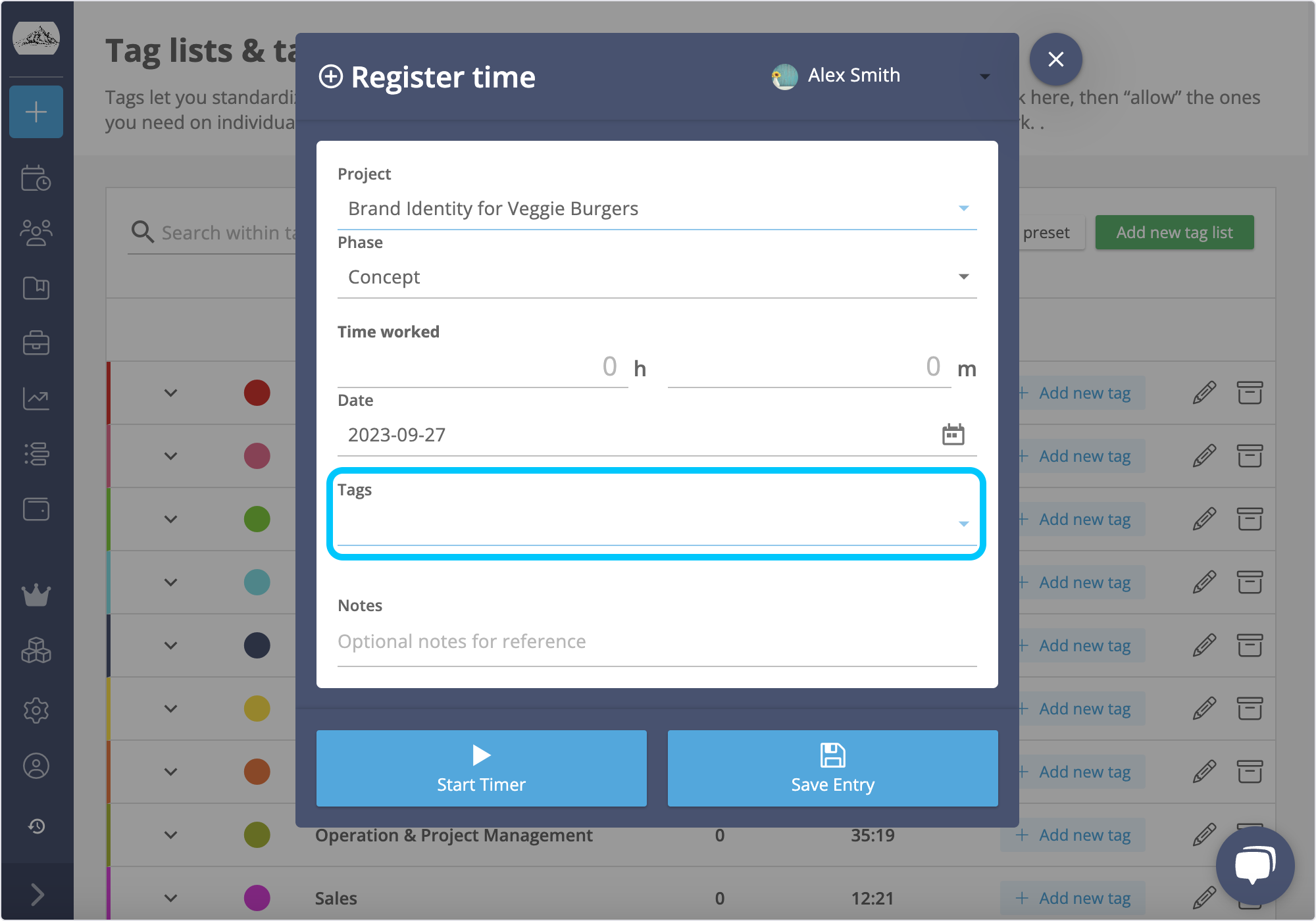 Now when you select your tags, it'll be easier to search for the ones you need, select them, or even apply a whole tag list in one click: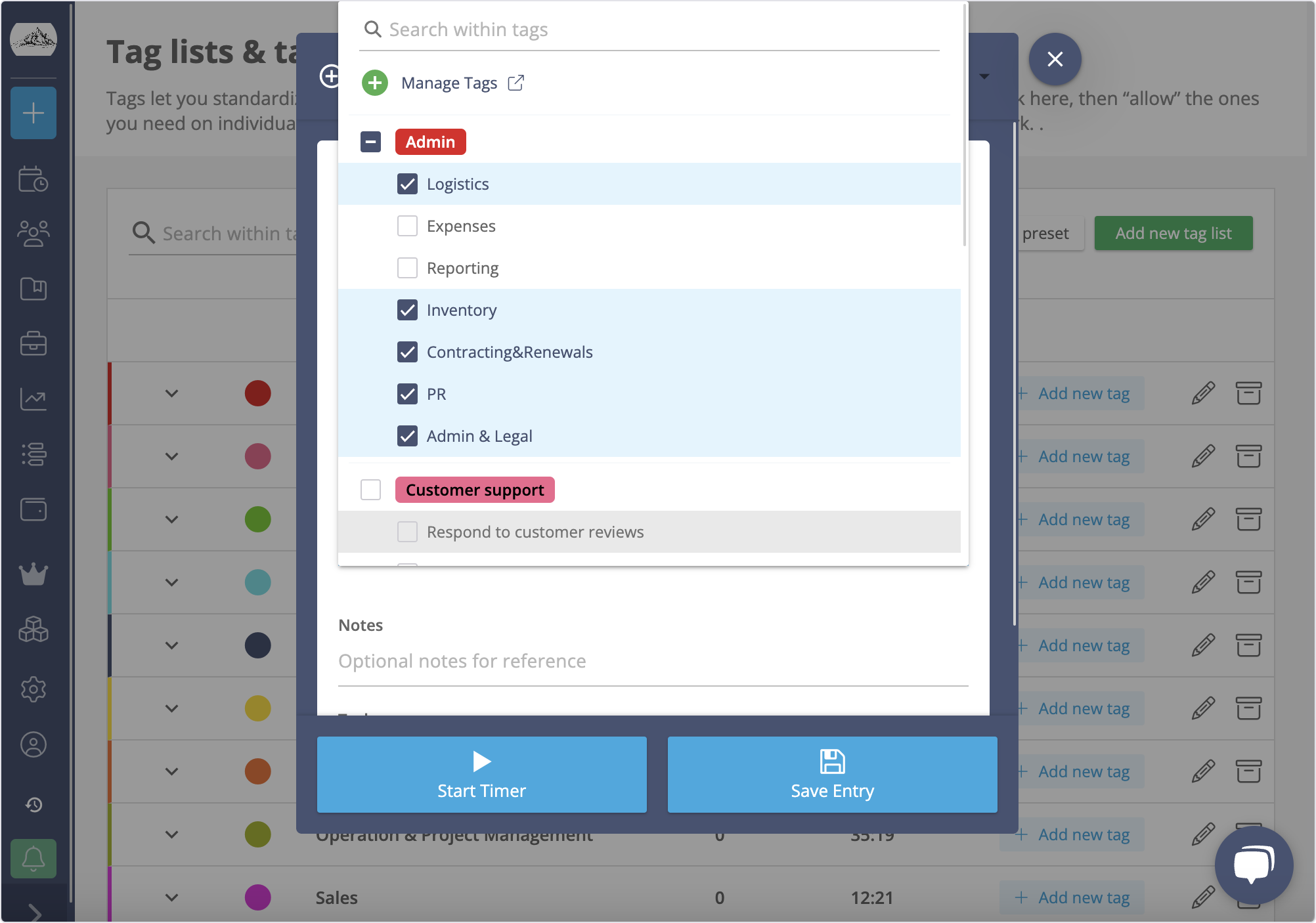 How to associate tag lists to a specific project
When you create a project, you have the option to associate a specific tag list with it. This makes it easier to choose tags when tracking your time. It also makes sure you'll have the same tags in the projects and prevent errors.
You can also make tagging entries compulsory, to avoid people forgetting and leaving un-tagged and uncategorised entries around: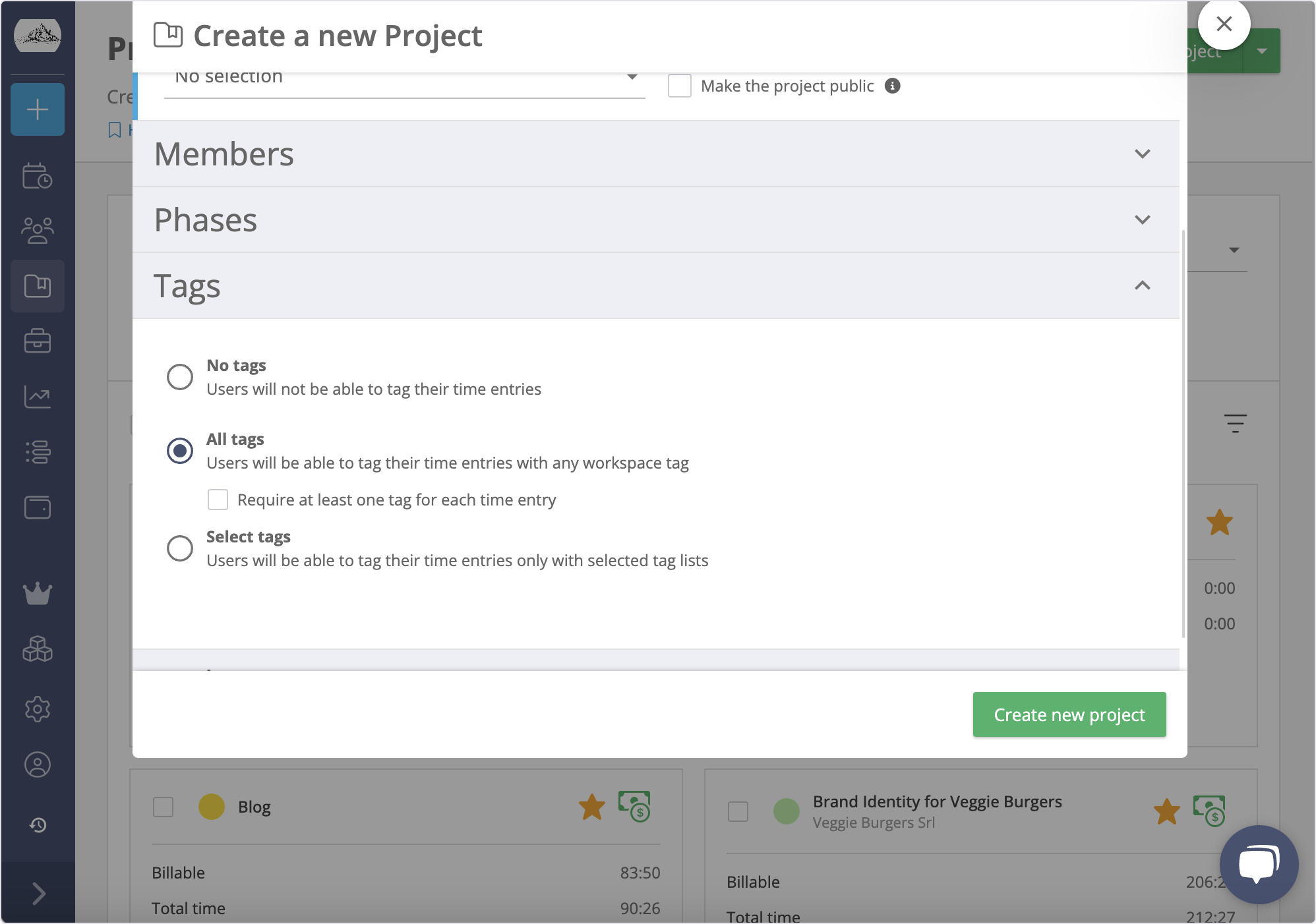 Productivity awaits 🚀
Head to your workspace to try our Tags, and organize your time like a PRO
TRY TAGS AND TAG LISTS
We value your feedback and suggestions, so don't hesitate to share them with us. Stay updated with our roadmap for exciting news in the future.
If you happened to come across this post and are curious to learn more about Timeneye, task management is just a fraction of what we do! Check our website to know why we're the easiest, smartest time and productivity software out there.