Productivity
What Will Work Look Like In 2021? [STATS]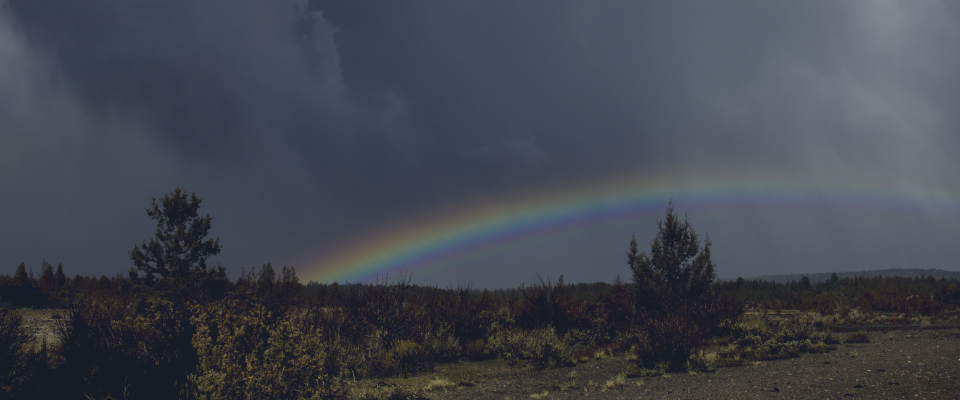 Think back to January 2020. Feels like ages ago, right? The year 2020 has been… a lot.
The changes and shocking events that have taken place have clearly left a permanent effect on all of us.
As I'm writing this article, many countries are still fighting the pandemic that has broken out earlier this year, and the ending is nowhere in sight. The effects of lockdowns and restrictive measures are felt in every aspect of daily lives.
In the midst of uncertainty, this article will try to gather some trends and stats about the upcoming year 2021 – hoping that it will help navigate through the storm.
Because no matter how rocky the waves are – land may be in sight sooner than you think.
The Stats And Trends Of Work in 2021
Here below I've listed some data and trends that can help us understand what it will be like to work in 2021.
Based on what happened in 2020 and the data we have available now, I can tell that in 2021 we will see the consolidation of remote work, an intense digital transformation and shift towards digital and cloud solutions for companies, more challenges and issues related to work organization and security, and the uncertainty of an unstable global economic outlook (possibility evolving for the better).
1) The Future Is Remote
If the last trends in work hadn't made it clear in the last year, the pandemic did: the future of work is remote.
The trend is not new because according to Hubspot, the number of employees who work from home at least once a week since 2010 has increased by 400%.
The pandemic has definitely been a catalyst for remote work. In a survey by Owlab, 31% of people said that Coronavirus (COVID-19) was the trigger to begin allowing remote work at their company.
The shift to remote work has been massive: according to Gartner, 88% of organizations have encouraged or required their employees to work from home and 91% of teams in the Asia Pacific have implemented 'work from home' arrangements since the outbreak.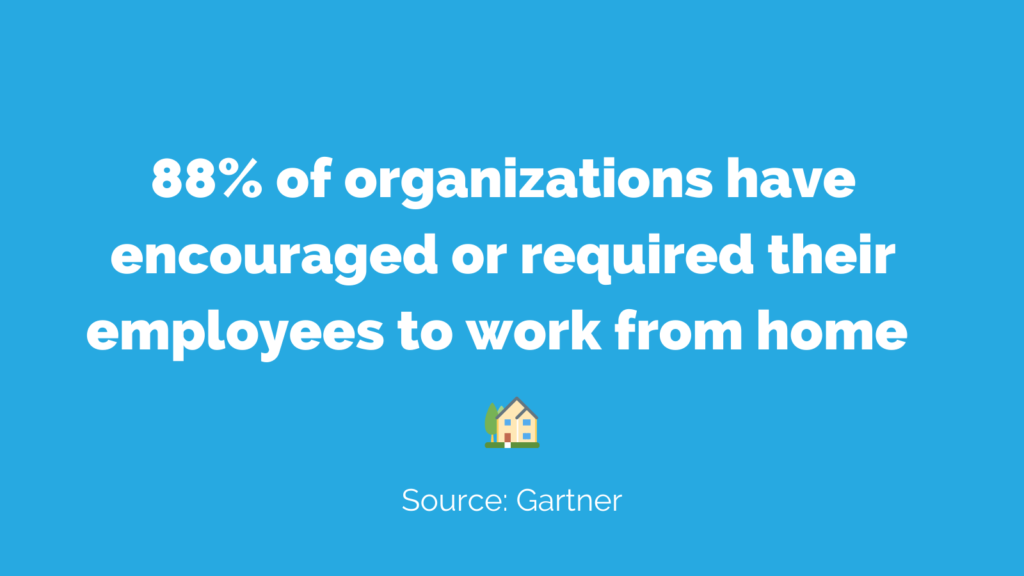 Global Workplace Analytics estimates that by 2021, 25-30% of the workforce working at home on a multiple-days-a-week basis by the end of 2021.
2) And Remote Will Stay In 2021 And Beyond
Far from being just an emergency solution, remote work will continue to be the preferred option for work going forward.
Big companies like Twitter, Microsoft, Uber, and Google will continue to offer remote work as an option indefinitely.
According to a survey from Harvard Business School one in six workers is projected to continue working from home or co-working at least two days a week.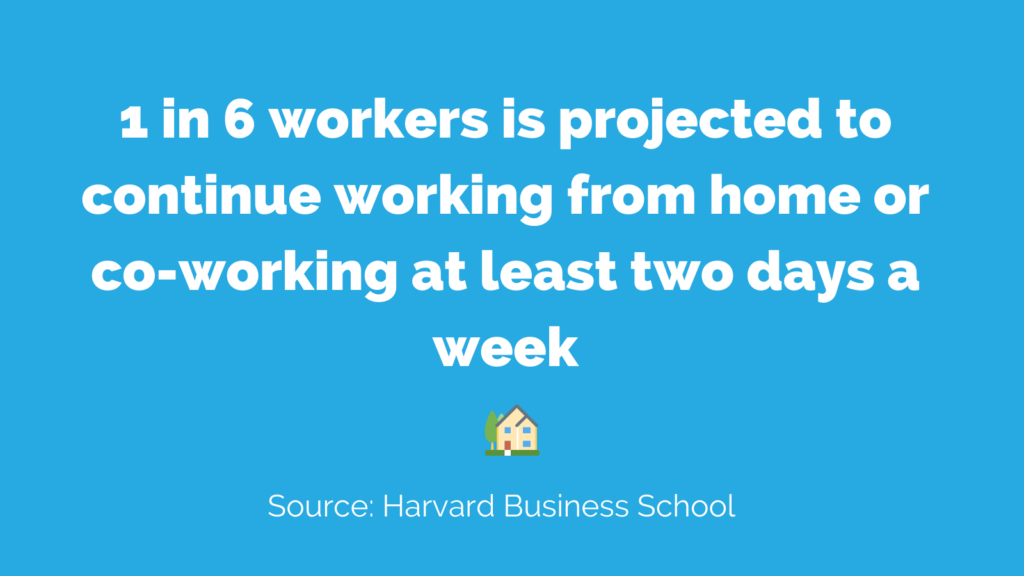 Another survey from Upwork found that one-fifth of the workforce could be entirely remote after the pandemic.


3) Remote Is Better (With Or Without A Pandemic)
Remote work has been proven to be an effective and preferred solution for both employees and employers.
According to Global Workplace Analytics, 6 out of 10 employers now recognize the benefits of remote work in terms of reduced costs, better employee retention, and less absenteeism.
For example, think about travel costs. Pandemic aside, remote work can help reduce travel expenses for companies. A typical employer is projected to save about $11,000/year in travel expenses for every person who works remotely half of the time. Employees can save between $2,500 and $4,000 a year (working remotely half the time) and even more if they are able to move to a less expensive area and work remotely full time.
Remote work increases productivity: a Stanford study found that remote workers are 13% more productive when compared to their in-office counterparts.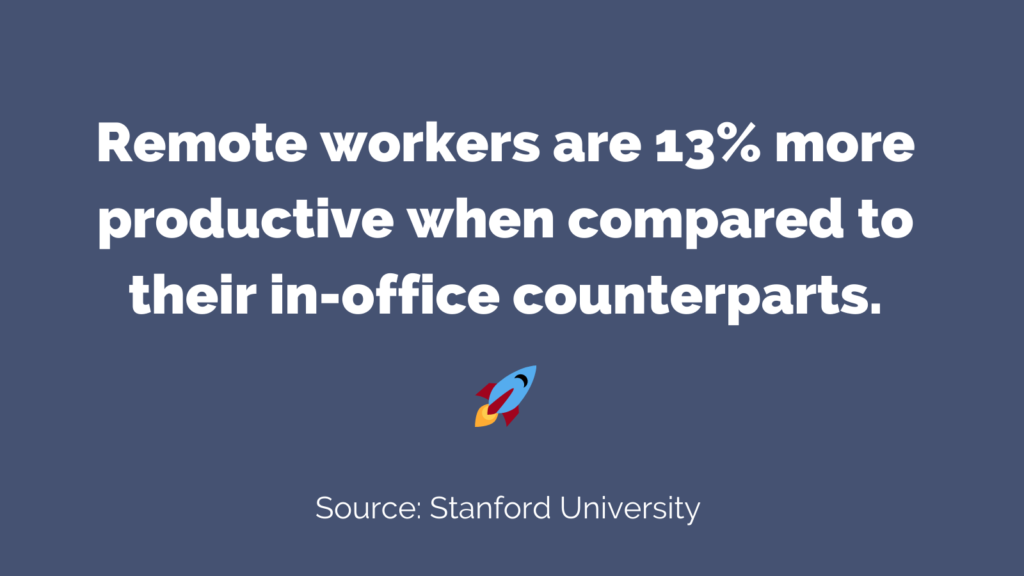 A survey by the platform Jobs.ie, revealed that 40% of employees would like to continue working from home full time while almost 50% would be happy to do a mixture of both.
Employees really, really like working remotely: 45% of employees would be interested in taking a pay cut to continue working remotely long-term, according to research by Owl Labs.
4) It's Also A Digital Transformation
The year 2020 has also been the year in which companies have gone digital. From internal management to communication to customer support, companies have turned to digital and cloud solutions.
Forrester showed that last year, 85% of firms viewed digital as nice to have. In 2020, every company learned that digital is critical to customer and business success. This will likely result in increased spending in digital products in 2021.
5) The SaaS Solutions Arise
SaaS (software as a service) usage soared in 2020 to meet collaboration needs. The use of video conferencing is exploding as Zoom reached 200 million daily participants (paid and free) up from just 10 million in December. Similarly, Microsoft 365 video usage jumped. In fact, people turned on video in Microsoft Teams meetings two times more than before and total video calls in Teams grew by over 1,000 percent in March (source: Riverbed).
In 2021, Forrester expects 50% of enterprises to make cloud-centric transformation a priority, moving all their business-critical operational apps, and all experience apps into the cloud.
6) More Security Concerns
The shift to the cloud and remote work will bring more security issues and concerns.
A survey from Malwarebytes showed that, among the biggest concerns of companies going remote, 45% said their number 1 concern was that devices may be more exposed at home where employees feel safe
7) The Relationship With The Customer Is (Mostly) Online
With most businesses closing their storefronts (at least temporarily) during the global pandemic, consumers had to shift their shopping online. Now, even the less likely to be digitally savvy have learned to do their business online.
According to Kustomer, live chat continues to grow in popularity with consumers, now ranking as the second most popular channel for customer service. The trend is not going anywhere anytime soon and will definitely continue through 2021.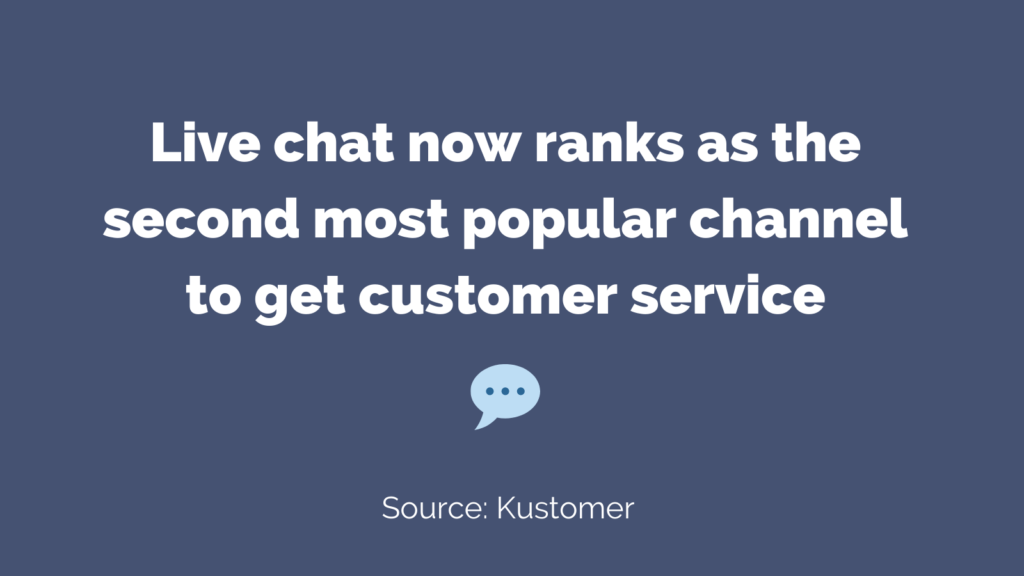 According to Forbes, companies will have to focus on customer experience and be able to solve problems for their customers quickly and effectively, if they want to continue existing in 2021 and beyond.
8) Pandemic Ain't Over Yet (Sadly)
As of December 2020, the global pandemic isn't showing signs of slowing down so far.
Although vaccines and antibody treatments are on the way and possibly coming soon, experts warn that the way out of the pandemic won't be a short one.
9) But There May Be Light At The End Of The Tunnel
Goldman Sachs reported seeing a prosperous 2021 in the US, but it predicts a bumpy road for the U.S. economy will before it gets there.
The OECD stated that "The global economy will gain momentum over the coming two years, with global GDP at pre-pandemic levels by the end of 2021. After a sharp decline this year, global GDP is projected to rise by around 4.2% in 2021 and a further 3.7% in 2022,"
I hope this data helps you set your business goals and get through 2021.
If you want to start somewhere, check out Timeneye, an online time tracking tool that can help you be productive and work better in 2021 and beyond.
Cover Photo by Bonnie Moreland from StockSnap