Project Management
The Best Project Management Tools of 2022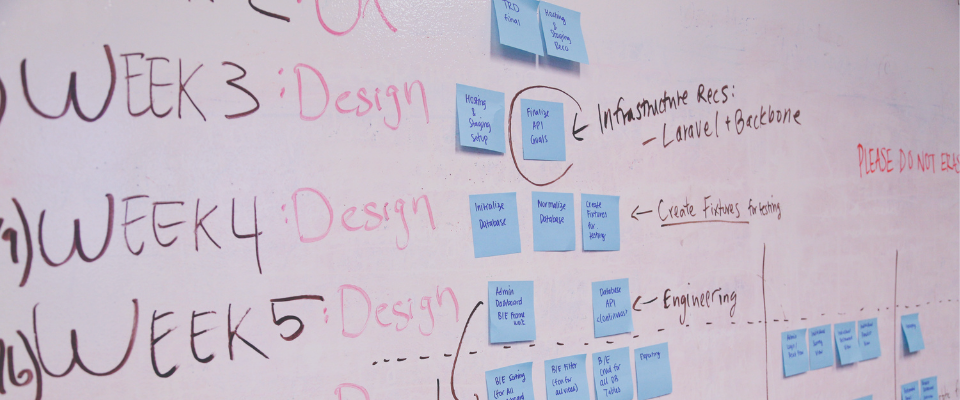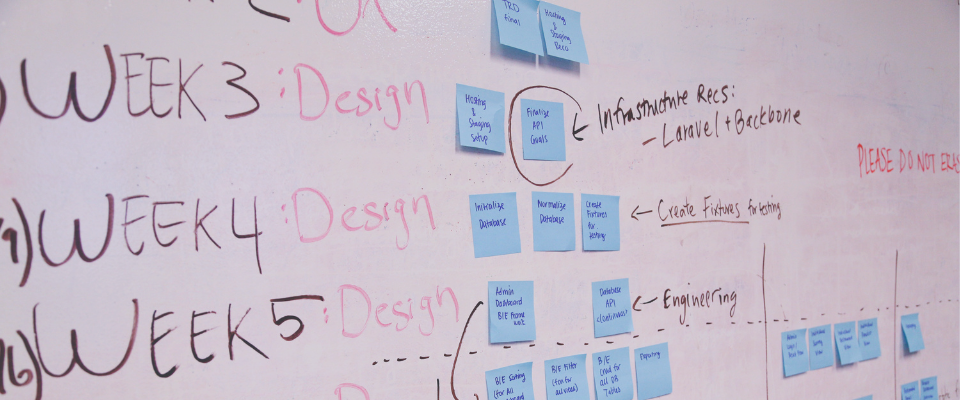 Even the best, most organized project managers may need to rely on project management tools.
In this article, we'll see sort out the best among the best and see if we can find a solution for all needs.
Work has changed dramatically in the last few years. Technology adoption has definitely accelerated, leading companies to introduce more business software in their processes.
But even before the drastic changes that 2020 brought in the workplace, business software -and project management tools especially – has shown its value.
Here's a list of the best tools to help teams manage their time in 2022.
Should You Use PM Tools in 2022?
Short answer: yes.
Long answer:
Of course, a project can be run successfully using post-its, whiteboards, and spreadsheets.
However, there are many benefits that inherently come with using project management software.
Project management software is specifically designed to manage projects and tasks and is packed with featured developed with that in mind.
Benefits of project management software
More order and organization of projects and tasks
If you work in a hybrid or remote team, the project plan and progress is accessible to everybody
Clear task assignment (you know who's doing what)
Attachments and related documentation can be kept all in one place inside the software
Usually, the cost is reasonable (but it depends)
Insights, project recaps and dashboards to get the big picture, especially when multiple projects are involved
The Best Project Management Tools To Use in 2022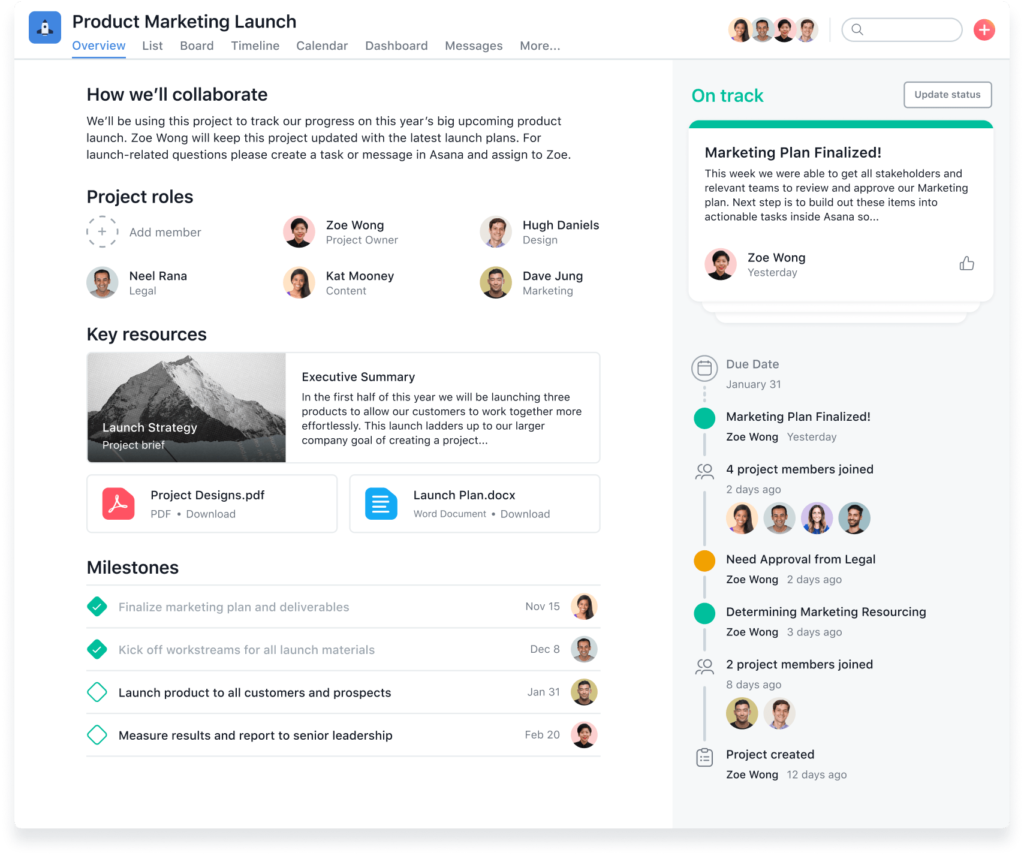 Asana is a big player in project management. Beautifully designed, Asana is fast and (usually) simple to use. Asana gives managers and team members visibility on tasks, with project timelines and boards to check the progression of the projects. Tasks can be assigned to each individual, who can comment on the task to share notes and updates. The "Mentions" feature also makes it easy to notify team members of when a task has been assigned or updated. Asana has also added reporting tools, and automation features to simplify routine and repetitive tasks.
Pros: Clear task assignment and management (who does what), beautiful easy interface
Cons: Asana can feel limiting for complex projects
Price: generous free plan with basic features, paid plans that include timelines start from $10.99 per user, per month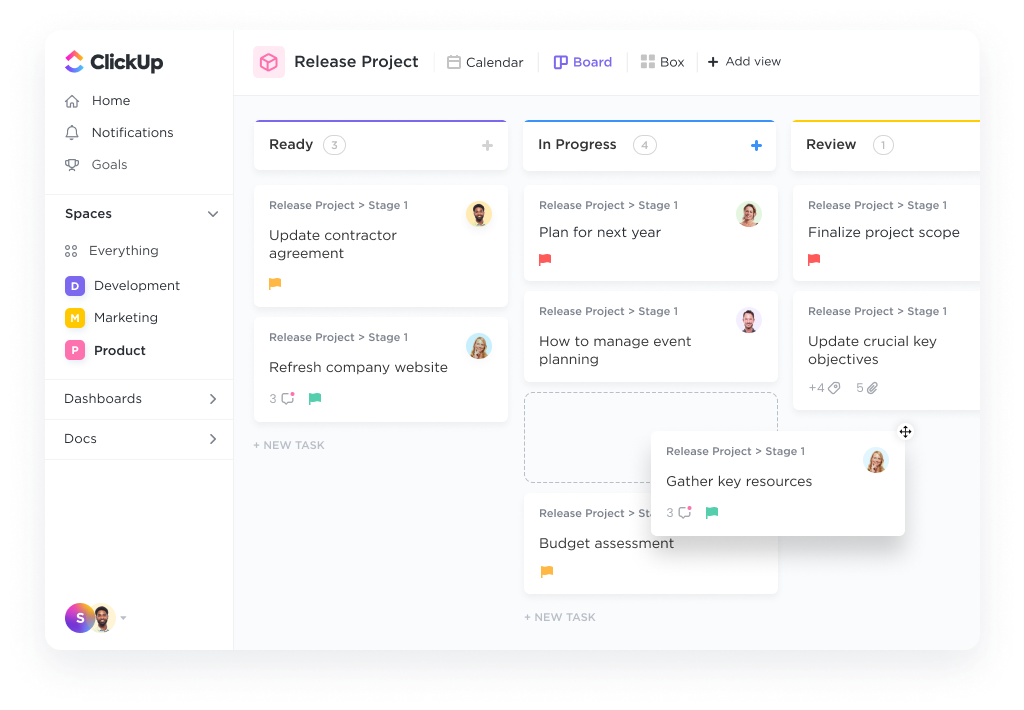 ClickUp's tagline highlights their strongest feature: "all in one place". In ClickUp you can organize the projects in multiple views: kanbans, lists, boxes, making it the best tool for small and medium-sized agile teams to keep organized. Creating projects and assigning the tasks that make up the project is super easy. It offers many features (from task management to goal tracking, from documentation management to milestones and so more) and its many options make ClickUp a tool that can fit many different teams' needs. ClickUp's strength has definitely the fact that it's an all-in-one tool. Recently, ClickUp has added chat and automation features.
Pro: versatile, feature-packed with many different views
Cons: sometimes, it can feel overwhelming and a new user may not know where to start
Price: free plan for personal use, team plans start from $5 per user, per month

Jira is a giant in the project management tool world. This tool was created for agile development and software development. Because of this, Jira lets users create both scrum and kanban boards, so teams can create and visualize their pipelines. While can seem intimidating at first, it's an effective solution for development teams who need to track bugs and issues, see the task progress in real-time.
Pros: designed for scrum and agile, perfect to handle complex projects
Cons: the interface can be hard to use and to learn, you may need one person just to be in charge of creating, updating and managing the scrum boards
Price: generous free plan for up to 10 users, after that the pricing starts at $7.50 per user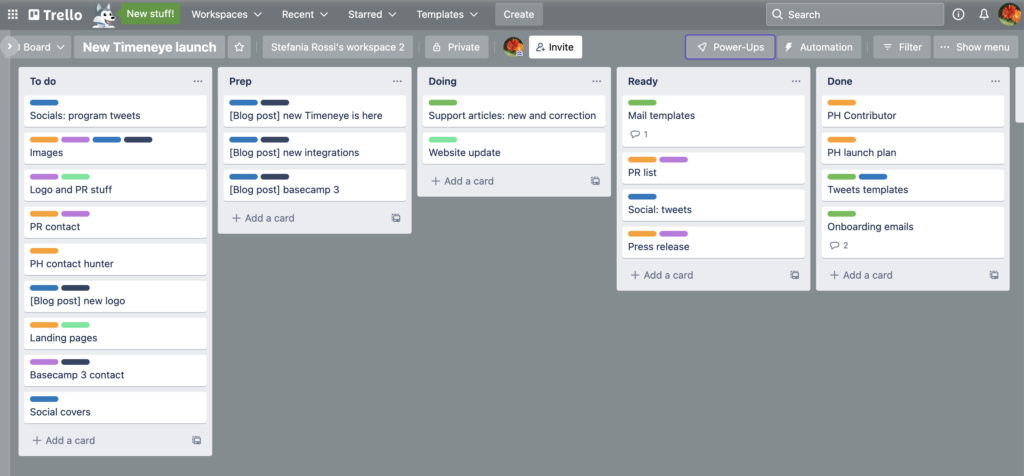 You can't really talk about kanban without mentioning Trello. Trello's core feature is exact the kanban structure, with tasks organized in cards that you can move forwards as the project progresses. Simple and colorful, Trello is made more powerful by automation features, and by add-ons called "Power-ups". The "Power-up" marketplace of Trello is huge and you can find an app for basically anything, if you need extra features on your Trello board. The drag-and-drop style makes Trello intuitive and easy to understand even for the less tech-savvy team members. Recently, Trello also added timelines view as a way to better monitor projects.
Pros: simple, visual, colorful, and fun to use
Cons: maybe too simple if you need to handle complex projects
Price: free plan available, but the best features like timelines, multiple boards, calendars, etc start at $10 per user per month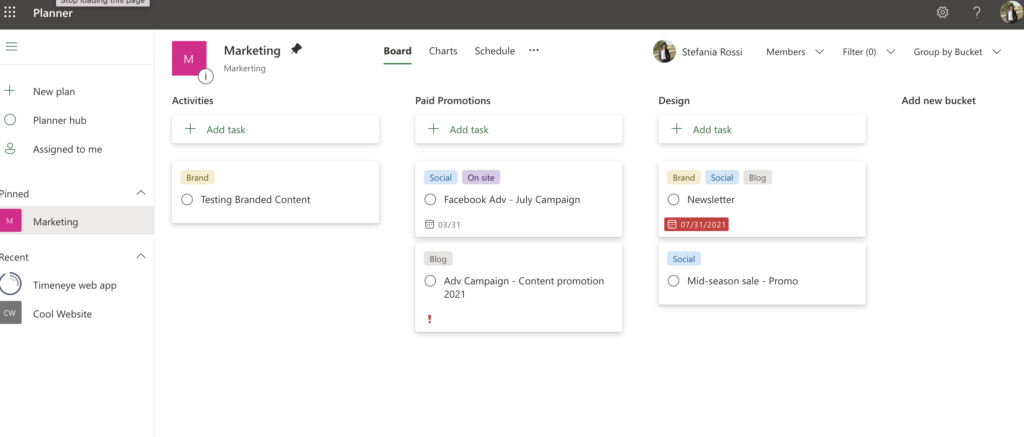 Microsoft Planner is a tool that shouldn't be ignored, especially by those teams who are already working with Microsoft products. Planner is a visual tool that helps teams create their project plan and organize tasks. Planner is not to be confused with its sibling, MS Project. The difference between the two – per the Microsoft guide itself) is that Planner is suitable for light, simple project management, while Projects is for more complex projects, with lots of tasks and dependencies?
Still, in Microsoft Planner, you can organize project tasks in Kanban boards with deadlines and labels, assigning them to the team members. And you can top all that by adding time tracking with a third-party app.
Pros: fitting in the Microsoft suite, if you already use it
Cons: definitely a learning curve there to organize the plans properly. Also, it requires a plan Office 365
Price: requires Office 365, there is a variety of plans for personal and business use
Question to help you choose your tool
The tools listed are just a selection of the best possibilities for 2022. Of course, the project management software market is massive and there are many options to chose from.
These questions can help make the choice easier:
What type of projects do I have to manage?
How many projects do I need to manage?
Do I need lightweight project management or do I need to complex hierarchies between the tasks?
How much time do I want to spend learning to use it?
Do I prefer a visual or a more organized approach?
How much time do I have to train my team to use it?
How much will the price influence my choice?
Which of the tools listed do you use? Are there other tools you like that we didn't include? Let us know in the comments?